HMD Global: flexibility and dynamism in customer logistics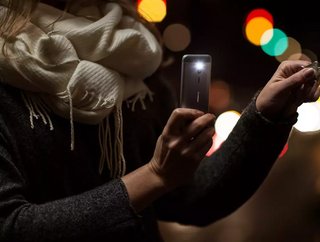 Noha Samara, Head of Customer Logistics (MENA), discusses how HMD Global's revival of the Nokia phones brand is driven by robust logistics strategies...
In 2016, a startup by the name of HMD Global acquired the Nokia phones licence from Microsoft, along with its mobile assets, and since then the brand has enjoyed a marked resurgence. HMD Global's investment strategy, coupled with strategic use of Nokia phones' enduring reputation and the demand for feature phones that hark back to its heyday, has seen rapid gains across the smartphone and feature phone markets.
In its first year, HMD's approach to the mobile market and its insistence on disrupting the industry saw it achieve unicorn status, with over 50 offices worldwide and a partnership with Google that sees its handsets lead the charge with the latest Android OS iterations. Its offering is differentiated against the competition with a market-leading approach to handset aftercare, with the promise of years-long security and OS patches to ensure end users aren't left behind in a fast-moving industry. 
While HMD Global's leadership in marketing, design, and offering development are the most outward-facing factors driving this brand growth, the behind-the-scenes operations are the glue holding the resurgent Nokia phones together. In the world of ecommerce and next-day deliveries, fulfilling customer orders in the most timely and efficient way possible is the backbone of any consumer brand growth. Not only is logistics responsible for delivering on customer purchasing, but also on the wider brand promise of reliability, performance, and customer-centricity.
Noha Samara, Head of Customer Logistics for the Middle East, North Africa (MENA) region, leads the function in some of HMD Global's most diverse and fast-moving markets. Samara joined HMD Global at its inception, moving on from successful periods in the customer logistics wings of Microsoft and Procter and Gamble. Educated at Ain Shams University, Samara graduated in 2006 with a BSc in Electrical, Electronics and Communications Engineering, and in 2011 completed her MBA from The American University in Cairo. "I started my career with Procter and Gamble in manufacturing, and then I moved into the supply chain and fell in love with it," says Samara. "Within P&G I worked on several regional assignments on category, market and demand planning. Afterwards, I moved to Microsoft where I led the MENA region before joining HMD Global." In her current role, Samara views the smooth operation of customer logistics to be the beating heart of Nokia phones' brand growth, particularly in territories where market share is transient and hotly contested.
"The MENA region is dynamic, with lots of emerging markets," Samara explains. "It also has fast moving requirements that we see from different countries and new regulations that are always being put in place. This can definitely be a challenge, so we work hand in hand with our partners to leverage their capabilities and set up systems together where automation can play a role. We have set up a standardised global framework strategy that enables flexibility and agility for the specific requirements of each region. For example, there are barriers to automation across customers and geographies, so we need to be aware of the levels of flexibility and capability available. To overcome the challenge, we jointly develop solutions with partners that marry both our capabilities and that of our customers to enable compatibility and synergy."
This approach to ensuring each link across the HMD-to-customer supply chain is consolidated by technological solutions that provide visibility, transparency, and the identification of opportunities for increased efficiency. "In general, the region is being driven by emergent technologies such as augmented reality (AR) and artificial intelligence (AI), along with innovative new solutions including blockchain and machine learning which are disrupting the traditional supply chain model. We've been highly aware of this, and I would say we have been some of the first adopters of these new technologies. We have implemented many of these across our supply chain operations, particularly in terms of Big Data management and analytics, automation and AI."
Each of these developments feed into a 'control tower' organisation that HMD Global uses to oversee its supply chain functions. With its wide presence, both regionally and globally, and many shipping locations with varying lead times, HMD uses this control tower function in close conjunction with its partners to ensure on-time delivery. "Time to market and time to ramp up for our devices are vitally important in our industry, so we rely heavily on those relationships to support our focus and strategy," continues Samara. "We have a clear set of aligned and mutual KPIs, and we share our global objectives with partners regarding growth and expansion strategies. We consider our partners as a driving force of our success. The more we grow, the more they also grow, so we have very strong relationships with our partners."
This close cooperation provides end-to-end visibility across the supply chain function, with digitisation boosting flexibility in ever-changing market situations. HMD's distributors benefit from an online supply chain portal that provides accurate real-time information, flagging areas of inefficiency and clarifying areas to target strategically. The dynamism of MENA markets, and the four-to-six month lifecycle of each handset, is addressed by both this cutting-edge approach to visibility and HMD's hands-on approach to demand forecasting and preparation. Weekly demand forecasting is combined with bi-weekly leadership meetings focused on innovation and efficiency; the sum is an organisation that is flexible and able to rapidly react to shifting market conditions and fluctuations in demand.
"By changing nothing, nothing changes," Samara concludes, and HMD Global is committed to this principle. Reinstating Nokia phones at the forefront of the mobile conversation has required a focus on challenging the current status quo, seeking areas to innovate and move fast in ever-evolving markets where customer demand for the latest and greatest is a constant. Nokia phones is on the rise, and it is clear that HMD Global's robust approach to supply chain management and logistics across its operations is a vital and effective driver of this return to prominence.