Halo promises to be "best smartphone case ever designed"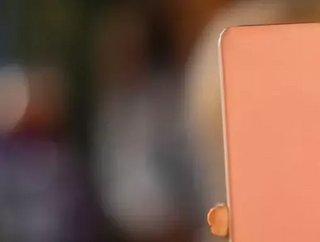 The Halo phone case claims to effectively protect the user from radiation as much as the phone...
Smartphones are a big investment. A flagship model can easily set a customer back by more than $1,000 and research by posited last year that the average user in the US plans to keep their smartphone for three years or more. 
As such, protecting your device is a high priority, and the global smartphone protective case industry reflects it. The market was worth slightly more than $3.1bn back in 2018 and is expected to grow to exceed $5.1bn by 2024, at a CAGR of about 8.4%. 
While there are already established industry players like Otter, Pelican Technology and FIT Hon Teng, the relatively low cost barriers to entry in this market are seeing waves of entrepreneurs and startups attempting to break through on a regular basis. Case By Case, nexpaq and Firefly have all launched cases in the last few years among a slew of other competitors, touting everything from top-of-the-line protective capabilities to photo enhancement and bluetooth performance improvement. 
This week, however, there's a brand new entrant to the field, and this one claims to be the best smartphone case ever designed. 
Halo differentiates itself by claiming to "protect the user as much as the phone". A couple of years ago, The Guardian in response to a US Government study which found that there is "clear evidence" that radiation from mobile phones causes cancer, specifically, a heart tissue cancer in rats that is too rare to be explained as random occurrence.
This is where Halo comes in. Halo inventor Drew Bergstrom has reportedly invented and patented a polymer for the Halo smartphone case that protects the user from exposure to a phone's radiation while allowing the phone to function normally. The case is also supposed to be 100% recyclable.  
"Using this design we are able to provide the most functional and protective phone cases on the market at an affordable price."
The Halo case will be for all modern phones such as the iPhone 11 Pro and Samsung 20 as well as all other models in the current product lineup of major phone manufacturers. The Kickstarter campaign will run throughout July and requires a total backing of almost $30,000. 
The Halo case is available on Kickstarter for a limited time enabling early adopters to take advantage of deep discounts. Also, a magnetic phone mount and magnetic wallet/kickstand are also available.