Google taps Samsung for Pixel 6 5G modem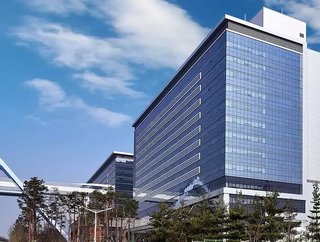 The move marks Samsung's first big breakthrough in the US market, which is almost completely dominated by Qualcomm.
Google took yet another step away from its reliance on US chipmaker Qualcomm this week, announcing that it would instead use South Korean electronics giant Samsung as the supplier of 5G modems for its upcoming Pixel 6 smartphone line. 
The company already announced that it wouldn't be using Qualcomm processors in the Pixel 6, revealing earlier this month that it is in the process of developing its own in-house system on a chip (SoC), the Tensor, which is supposedly better situated to support the artificial intelligence (AI) heavy features that Google plans to pack into the Pixel 6. 
"AI is the future of our innovation work, but the problem is we've run into computing limitations that prevented us from fully pursuing our mission," explained Rick Osterloh, Google's Senior Vice President of Devices & Services, highlighting Google's perceived need for a more powerful chipset to underpin its devices going forward. 
The Pixel 6 is also expected to fill a more premium niche in the smartphone market than its predecessor, the Pixel 5, with some people hypothesising that Google is trying to make a direct competitor to the Apple iPhone. If that's the case, then it's no surprise that Google is going the extra mile when it comes to components; for the past few years, Apple's own Bionic chipsets have relentlessly beaten out the competition in terms of pure processing power. 
Google will still buy chipsets from Qualcomm for its budget devices, although a report from earlier this year claimed that Samsung has also been tapped to produce some of Google's chips (whether that means the Tensor or Samsung's own Exynos SoC is unclear) as well as the Pixel 6's new 5G modems.
Samsung Breaks Through 
Samsung, according to Reuters, is one of only three firms in the world capable of producing the 5G modems Google needs - the others being Qualcomm and Taiwanese hardware manufacturer MediaTek. 
While Samsung uses its own Exynos modems to power its devices at home, it has been reliant on Qualcomm in the US, largely due to the fact that US mobile networks use high-band 5G in the mmWave spectrum more than other markets, which Qualcomm is better equipped to cater for. Therefore, all 5G devices in the US have so far needed to use Qualcomm modems. 
Now, however, this looks likely to change. Samsung officials confirmed recently that their 5G modems are now capable of handling mmWave 5G, delivering speeds that make their hardware competitive with Qualcomm for the first time in the US market.