Foreign apps prepare for uphill struggle into Korean market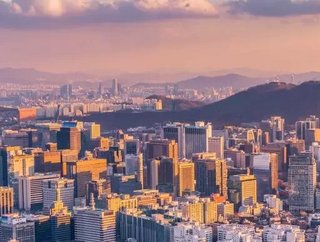 Spotify and Uber (as part of a joint venture with SKT) are preparing to try to break into South Korea, but face strong domestic competition...
Competition in South Korea's app market is about to heat up, as both ride-sharing app platform Uber and audio streaming service provider Spotify prepare to fight their way tooth and nail into one of the world's biggest and least-accessible markets. 
Keeping it in the Peninsula
South Korea is one of the most technologically advanced nations in the world, is and home to - the planet's biggest electronics conglomerate. Ultra-fast internet is everywhere, seats in bus stops are heated in the winter (my personal pick for the best quality of life innovation I've ever come across), and the country ranked second in the world on Bloomberg's 2020 Innovation Index. 
Myeong-dong, Seoul's shopping district, at night. Go forward about 100 metres and turn left and there's a killer noodle spot with 3 year-aged kimchi.
It's all the more impressive when you think about the journey this country has been on. South Korea started the 20th century as a colony of Japan - an impoverished, agrarian nation languishing under an imperial boot. It's something the people here are still in no hurry to forget, although japanese-style izakaya bars are also immensely popular. Then, for five years in the middle of the 20th century, the country was a warzone, as geopolitical capitalist-communist tensions tore it in two and the US military - along with dozens of allied nations - did battle with the North and a newly born Communist China. The Korean War ended on July 27, 1953, leaving behind two countries where there was once one, both still reeling from a forty-year long colonial occupation rife with brutal human rights violations and cultural erasure. 
Almost seventy years later, Korea is nigh unrecognisable. A staggering population boom, dramatic urbanisation (between 1960 and 1990, the population of Seoul grew by an average of 300,000 people every year), and the rapid transition from the third world to a world-leading export-based technology sector have had a huge impact that ranges from the very, very visible skyscrapers and 100-foot tall LED displays, to more subtle tells. 
South Korea is a country that's made great efforts to reclaim and forge its cultural identity. While there are many things in Korea that resemble the culture of its great oppressor (two of the country's most popular foods are kimbap, rice and protein wrapped in seaweed sheets and cut into slices, and ramyeon - interesting fact: Korea consumes the most packets of instant noodles per capita of anywhere on the planet) the country takes great pains to emphasise its distinction, not only from Japan and other asian nations, but from the rest of the world. 
Look familiar? No, it's not a California roll. This is Kimbap (also pronounced Gimbap). The name is derived from the Hangul words for seaweed, "Gim" and rice, "Bap". In contrast to sushi, to which it bears an undeniable resemblance, kimbap often uses meat rather than fish and is comprised solely of the rolled rice slice.
Any Korean will tell you that Seollal is emphatically not the same as Chinese Lunar New Year - despite them almost always falling on the same day and being heavily tied to honouring your ancestors. The thing is, they're right. Kimbap, ramyeon, Seollal - once you dig past the surface, they're all uniquely Korean; claimed, reclaimed and jealously guarded by a country that remembers a very recent and painful period in time where its cultural identity wasn't its own. 
What do kimbap, ramyeon and Seollal have to do with Spotify and Uber? Give me a second. Korea's approach to technology often, in many ways, mirrors its take on food. 
The country takes great pains to exclude western tech firms in favour of its own homegrown alternatives. Google Maps in South Korea works only slightly better than Google Maps in the DPRK; Naver - the country's answer to Google, along with a few other domestic firms that we'll get to in a second, dominates the market. Messaging services like WhatsApp and Facebook Messenger have little to no foothold here; Kakao Talk is the country's de facto form of OTT communication. 
There's a concerted effort to keep it Korean and, as a result, foreign tech companies have had a hard time finding a foothold in one of the world's most advanced digital economies. Korea's largest tech firms also tend to be diverse beasts. 
Kakao, for example, owns the country's most popular messaging app, dominates 90% of the country's taxi-hailing market, and owns Korea's largest music distribution company and most popular streaming service - all of which present direct obstacles to both Uber and Spotify. 
That's not to say foreign firms aren't trying, but it's going to be an uphill fight. 
Uber: the partner approach
Courtesy of SKT
One way that foreign firms have tried to gain a foothold in the South Korean market is by partnering with a domestic firm. Over in the data centre industry, Singaporean operator STT has had gaining approval for its new hyperscale campus in Seoul by partnering with a Korean manufacturing firm.  
Now, South Korea Telecom (SKT) is partnering with US ride-sharing platform Uber in order to this April. The joint venture - which was approved by the Korean Fair Trade Commission last week - will see Uber merge its platform technology with SKT's T Map and T Mobility services. 
SKT spun out T Mobility into an independent public company at the end of December, 
The new service will use Uber vehicles and navigate using SKT's T Map services. T Map currently holds a commanding market share for navigation services, with 55% of the Korean market, 18.5mn subscribers and around 13mn monthly users. However, the joint venture is expected to face strong opposition from taxi-hailing platform Kakao Mobility. 
A subsidiary of Korea's answer to Whatsapp and Facebook Messenger, Kakao Mobility only holds a 20% share of the navigation market, but its ride-hailing platform dominates the country's industry, with between 80-90% of registered taxis in Korea subscribing to its service. It's estimated that around 30mn people (more than half the total Korean population) subscribe to Kakao's taxi service. 
Uber has reportedly invested $100mn in order to gain a controlling stake (51%) in the new venture, and plans are reportedly in the works to move into the aerial mobility segment in the future. 
Spotify: fighting for a share
Courtesy of Spotify Inc.
Swedish streaming company Spotify is one of the most widely used applications in the world, with more than 345mn users across 93 markets around the world. However, until last month, the company had no presence whatsoever in Korea. I can still use my UK account from Korea, but Korean consumers can't start their own. 
South Korea is the world's sixth largest market for music, with K-Pop alone accounting for around KRW6.1trn in sales annually, exports of over $562mn and, prior to the pandemic, more than 27% of all tourists aged 15 to 20 visiting Korea came for the K-Pop. On Spotify itself, the share of K-Pop listening on the app has grown by more than 2,000% since its introduction in 2014. 
In markets like the US and UK, Spotify was an early mover, capturing huge portions of the global audio streaming market at a time when its biggest competition - other than Apple music - were sites like Pandora and Last.fm. 
In Korea, Spotify is an indisputable underdog. The country's music streaming market is dominated by domestic platforms, including SKT's Flo, KT's Genie Music, and Kakao's Melon. In October of 2020, Melon was ranked as , with 8.81mn monthly active listeners, followed by Genie Music with 4.47mn, and Flo with 2.86mn. 
Reportedly, Spotify plans to lean heavily on its curated playlists - which it will generate using a mix of AI algorithms and "a team of K-Pop experts" - to gain subscribers by heavily pushing Korean artists. Some of the playlists Spotify is touting include This Is BTS, This Is BLACKPINK, TrenChill K-Hip Hop, and Kitchen Melodies. 
"We always want to be where the listeners and artists are, and South Korea is rich in both," commented Alex Norström, Chief Freemium Business Officer at Spotify. 
"This launch presents a massive opportunity for us to not only further our mission of bringing new and quality content to more audiences, but also help local Korean artists tap into Spotify's 320mn listeners worldwide. We hope to create more opportunities for Korean artists across all genres to be discovered by listeners around the world."
However, it's also been noted that Spotify's platform lacks some of Korea's biggest music stars like UI. Whether the company can sign distribution deals with Kakao M (the country's largest music distributor, which is a sister company of Spotify's biggest competitor, Melon - are you starting to see why breaking into Korea can be such a nightmare?), and trade on its extensive library of foreign music and podcasts, will be the deciding factor in whether or not the latest western tech firm will sink or swim in these fast-flowing waters.