Five smartphone innovations fighting COVID-19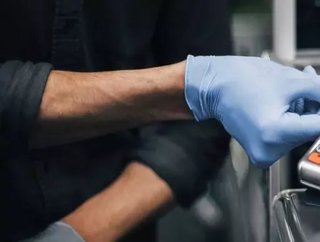 The development of mobile technology is swiftly becoming the shield that helps prevent COVID-19 from spreading further into the population...
Prevention has always been better than cure and, as scientists and the medical community work to keep numbers of COVID-19 infections in check, technology is playing an important role in tracking, diagnosing and preventing further outbreaks of infection. We look at five smartphone innovations that are working to slow the spread of the pandemic.
Freetouch
is a touchless interaction solution for touchscreens that enables next-gen software to operate on public screens without the need for direct contact from the user. The tech is revolutionising the touch screen sector, which currently operates touch interactive technology on kiosks, displays and POS payment stations. 
The touchless system prevents users from contracting and spreading the virus via the touchscreen's surface. The system is more cost-effective for organisations using the tech because they no longer require cleaning of their screens to be implemented following every use.
The software can also be installed quickly and easily and can provide interaction through customers' own smartphones, all without the need for additional hardware. Developed by the San Francisco-based software development company Stimulant, Freetouch is available via a subscription and offers new users a 14-day free trial period so that they can instantly deploy the service on their interactive displays. 
Smart thermometers
Apps that monitor a user's state of health are nothing new, and now the tech is being used to monitor population health on a much broader scale. A temperature in excess of 37.8 C is one of the most common symptoms of COVID-19 – and because it is impractical to touch those infected with the virus, smart thermometer apps can be installed on your phone that can measure the temperature of a person without the need for bodily contact. 
However, Smart thermometers can also be employed on a much bigger scale. The technology company recently developed an internet-connected smart thermometer that pairs to a mobile app. The app aggregates consumers' temperature and symptoms data in real-time, enabling the San Francisco-based company to estimate where in the locale a possible outbreak started 
Telemedicine
Technology that allows for the tele-triage of patients and video calls to therapists, nurses and mental health practitioners, are all currently in place on the NHS. But recent phone app developments mean doctors will soon be able to access blood pressure, heart rate and temperature without patients even having to leave their homes. This means that the infected can be more effectively contained, thus reducing the spread of viral infections. Health professionals will also be better-protected from COVID-19.  
Getty Images
"As adoption increases, we expect to see the migration of care away from institutions, the integration of telemedicine with in-person care, and broader adoption in middle-income and low-income nations." - The Lancet. 
An published in The Lancet in March of this year talks about the usefulness of telemedicine. It states, "Telemedicine will shift care from hospitals and clinics to homes and mobile devices. This transition mirrors how the internet is moving banking away from banks and shopping away from malls. In all these cases, increased convenience and lower costs are powerful drivers of change."
Since then, the industry of telemedicine has taken great leaps forward, with several apps already available and in use. is one such portal that connects to associated mobile apps on patient smartphones and enables video calls and the exchange of health information between doctors and patients.
Digital health passes
Digital health passes report on the health of an individual in direct relation to their COVID-19 status. new scheme is currently being piloted and will be implemented across industry. The digital health pass enables companies to check on the health of a person in their midst – and also gives them the right to refuse entry to that person, according to the passport status and the organisation's safeguarding policies. Individuals have an app on their smartphones that stores their health information. Upon request, they can release that information directly via their mobile phones.  
is a digital health passport backed by the World Economic Forum. The mobile device app produces a QR code for scanning that relates to the user's health status. It is hoped CommonPass will monitor and protect the travel industry against the spread of COVID-19 across borders by identifying travelers at risk of infection.
Track and trace
The mobile phone track and trace system in the has been subject to heavy criticism due to its technical inefficiencies, but other countries have employed similar programmes with great success. has generally been hailed as the perfect example of a mobile tracking system that has effectively prevented the spread of COVID-19. The smartphone app generates a publicly available map that enables people to check if they have interacted with those who have been infected with the virus. 
Critics of the system say it infringes directly on the privacy rights of Korea's citizens because the tracking app isn't limited to mobile phone data. It also tracks credit card records and publishes face-to-face interviews with patients, who are required to build a retroactive and exceedingly accurate map of their recent movements. There were even incidents during the first wave where several Koreans' movements were used to expose illegal activity and extramarital affairs. 
The South Korean government then uses the app to issue regional text messages informing people of the possibility they have had contact with someone carrying COVID-19, as well as through the popular messaging service KaKao. 
Similarly, the Chinese government has used as an extreme, citizen-monitoring tool, logging locations and purchases to assess risk and restrict movement. The GPS data from phones can also identify possible infection hot spots.