Five Minutes With... Dr. Gerald Pfeifer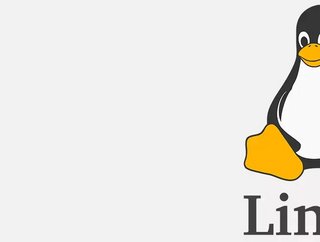 With 2021 marking the 30th anniversary of Linux, we caught up with Linux expert, and enthusiast Dr. Gerald Pfeifer, CTO at SUSE, to learn more.
With Linux celebrating its 30th anniversary in 2021, we sat down with long time Linux expert, enthusiast, and contributer Dr. Gerald Pfeifer, Chief Technology Officer at SUSE, to pick his brain about the past, present, and future of the open-source foundation of modern computing.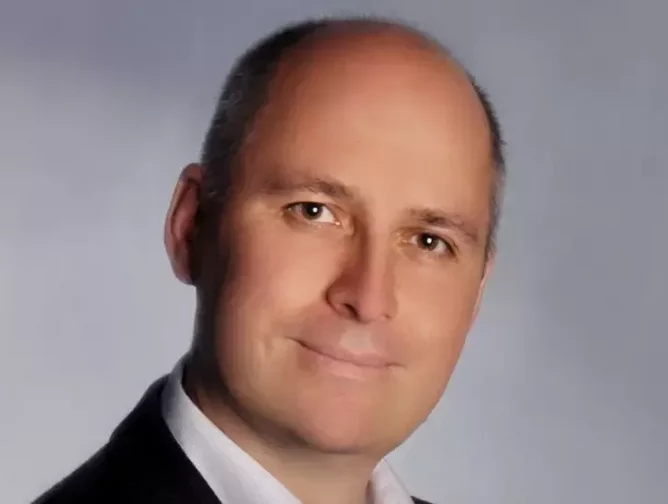 Looking back on the last 30 years of Linux, what stands out to you across three decades of innovation in terms of the ways in which the technology has grown, as well as its effect on other industries and technological advancements? 
Linux has spearheaded new ways to develop software in a distributed manner and at scale. A typical release these days, of which there are some five a year, brings some 15,000 changes by more than 2,000 contributors, and the kernel lists some 1500 maintainers. Git, the distributed version control system most major open source projects use these days and the foundation of GitHub, was created in the context of Linux. The tools and processes Linux has evolved have been adopted by other projects across industries. And, yes, Microsoft now uses Git to develop Windows.
No other kernel/system before has ever run on a bigger variety of hardware in terms of architectures, in terms of processors/cores (from one to thousands), in terms of memory (from small toys to Terabyte), and in terms of extreme use cases.
Nowadays there is a lot of talk about containers and Kubernetes – all of which are powered by the engine called Linux (which has grown specific features in support of containers). This is but one area that Linux has enabled, innovation at the edge and public clouds like Google's and Amazon's are others, and even classic ERP vendors like SAP run their flagship products (only) on Linux these days.
I've read things here and there about the effect that people like Bill Gates had on stunting the growth of open source in the early days of the internet/personal computer. Was there a moment (or some alternate timeline) when the world could have swung in the direction of more ubiquitous open source computers? How would that have changed our world today?
Well, aren't we in a world where open source computers are ubiquitous already?
Take your cell phone – Android is open source; key parts of iOS are open source. Most web sites you visit run on open source infrastructure. In fact, Amazon's public cloud offering came out of their original retail business. Or think container infrastructure (the computer one, not those big metal boxes): if Kubernetes is a palace, Linux is its foundation. If you drive a Tesla, there's a lot of Linux inside. If you draw money from an ATM, there's a chance Linux is involved. And the list goes on.
The world has actually been swinging in the direction of more ubiquitous open source computers – just not necessarily classic desktops, though it's what I and my family (who are not computer geeks) use Linux for every day: to type these lines, create presentations, watch videos – anything we need.
When you say Linux, I think desktop PCs with streams of code that I can't understand. What are some of the ways that Linux touches people's lives that the average person might be surprised by?
Well, your pay checks may be issued by a system running Linux. When you buy from an online retailer that one is probably running Linux. When you shop for groceries, good chance your payment goes through a Linux system. You make a phone call; your voice probably travels through Linux systems. When German railways informed me about a delay today – Linux again. (Note, SUSE just makes sure the information flows, the delay is not ours.)
Where does Linux go from here? What does the coming decade hold for an Open Source OS?
On the more extreme end, Linux is more and more making its way into space. Linux and open source have made it to Mars already, where that tiny helicopter Ingenuity was the first to take flight on another planet. It has made it into Earth orbit anyways, and with a number of countries working on moon missions, I fully expect that one, too, and NASA's next lunar rover for example runs open source software. The sun is a bit too hot, but that's for the hardware folks to sort out.
More down to Earth I see Linux becoming easier to use for anyone while retaining the ability for experts to finely tune and control (if they desire so). The focus areas of security, scalability (down to the smallest and up to the largest), and resilience will continue to evolve. Think edge use cases, of which we're seeing more and more, where all of those aspects play together.
What have you personally contributed to Linux's growth?
I have been contributing to GCC, the compiler used to build Linux (the kernel) and many other parts of Linux distributions, for 25+ years now, and to Wine (which runs Windows applications on Linux) and various other open source components and applications over the years. More recently I have been spending some efforts on LibreOffice, where I helped improve the interoperability with the Microsoft Office world through testing, distilling bug reports, and helping sponsor fixes and features.
Well, and of course 18 years of project management, product management, engineering management and now CTO work around Linux, Rancher, and open source beyond those – and as a user and promoter through all those years.
Is there anything else you'd like to reflect on? Will Linux still be around in another 30 years? What might it look like then? Or even at the end of this decade?
Some of the systems that are developed and deployed right now will still be around 30 years from now and I see a strong period of both innovation and incremental development ahead.
Is Linux, the kernel, still going to be the leader in 30 years? I don't know. Is it going to be relevant? Definitely. And many of the approaches – open source, first and foremost, and similarly choosing open ways in the business world – that we created and evolved, will be pillars of technology advancement then still. That I am sure of.