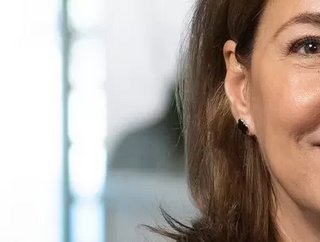 We sit down with Carmen Ene, CEO of 3stepIT, to get her thoughts on the right to repair, Europe's growing e-waste crisis, and how we can fix it.
The environmental impact alone of buying a new premium handset every year (or even two) is staggering. Electronic waste (or e-waste) is a huge contributor to global pollution, leading many business and government leaders to call not only for stricter regulations, but a change in corporate and consumer attitudes towards the "disposable smartphone culture." 
One of the loudest voices calling for a radical reevaluation of our relationships with our smartphones is Carmen Ene, CEO of 3stepIT, a sustainable IT lifecycle company helping global organisations reduce wastage and become greener through recycling their legacy IT infrastructure. We sat down with Carmen to get her expert opinion on e-waste, regulating the smartphone sector, and how she's fighting for a greener, more circular future for consumer tech. 
So, how big of a problem is e-waste in the modern digital economy? 
As the world's fastest-growing waste stream, e-waste is having a crippling effect on the environment. Above the ground, modern electronics are safe to use and keep. But most contain some form of toxic materials which pose serious environmental risks to our soil, water, air and wildlife when they hit landfills. 
This is a growing problem, with 53.6mn metric tonnes (Mt) generated worldwide in 2019, expected to reach 74mn Mt by 2030. Businesses are major contributors to this problem, given their size and scale. But they are also under increasing pressure to provide their employees with the latest technology to boost workplace productivity and competitiveness. 
And there is little sign of this slowing down. As a result of the pandemic, many companies had to update their IT supplies to cater to staff working remotely, spending a massive $15bn extra per week on technology during the first Covid wave.
While such investment was key in enabling the future of work, its impact on the planet is immense. According to researchers, producing just one computer along with its monitor takes at least 1.5 tons of water, 48 pounds of chemicals, and 530 pounds of fossil fuels. 
How can companies cut down on e-waste and start managing their IT more sustainably?
The world of enterprise IT is understanding that to reduce costs, boost performance and manage e-waste, a service-based subscription model must be the way forward for their IT device strategy. 
Businesses need to change their attitudes to device ownership. This means switching from a 'buy, use, dispose' approach, to a model that supports businesses to acquire technology and manage IT sustainably and efficiently throughout their entire lifetime. This draws on the principles of the circular economy and is based on the idea that access to technology, not ownership of it, offers the greatest value to businesses, and that products should be returned, refurbished and reused after their first period of ownership.
Put simply, a business accesses the latest technology, manages the optimum health and efficiency of those devices, and when they age, instigates a renewal and refurbishment process. Instead of sending the old devices to landfills, they go on to get a second home, providing affordable access to technology that still has a lot of good life in it. This reduces e-waste and CO2 emissions and offers an opportunity for businesses with differing tech demands to procure and manage their IT more sustainably and cost-effectively. 
How is the regulatory landscape in Europe changing with regard to e-waste and the companies that create it? 
The European Parliament has made great strides in recent years, with the introduction of the Circular Economy Action Plan, which aims to drive us towards more sustainable consumption habits. The plan has as one of its priorities the reduction of electronic and electrical waste, but to date, Parliament has focussed on promoting longer product life through reusability and reparability.
The key piece of legislation has been the Right to Repair laws, which introduces a number of measures to help consumers access repairs for their electronic goods. Unfortunately, and the EU is not alone here, there has been little debate about the impact of corporate e-waste and, to date, solutions are mainly aimed at the consumer market. On a national level, countries like Belgium and France are working on solutions that address B2B e-waste, but there is a lot more work to be done in this area.
 Are there any trends or pieces of legislation that you see having an impact in the near future?
The positive thing about the Circular Economy Action Plan is that it provides a framework for the EU to change and improve the way we consume goods over time, so there is still room for the Parliament to turn its attention towards waste and the end of the supply chain. This is an area MEPs must urgently address. 
We know less than 40% of Europe's e-waste is collected and recycled through official channels. But, even more worryingly, reuse rates are reportedly under 5%.
There must be a massive shift in the conversation, away from recycling as the catch-all solution, towards a model that favours, encourages, and potentially even mandates reuse. For this to work, all players will have to pull together - manufacturers, legislators, and importantly, the corporate world.
What would be the one change you would make in order to cut back on e-waste and move Europe towards a more circular economy?
 That's an easy one - I would like to see every business have access to the latest technology they need to be productive and competitive, without the hefty price tag for the planet.
If every company committed to acquiring IT more sustainably and sending their used laptops to be refurbished and resold, the carbon impact of technology would reduce significantly and business-critical IT would be prevented from becoming e-waste.
Every laptop that is refurbished and reused displaces the manufacture of a new one, saving resources and giving someone who needs it access to affordable technology, which we know is a huge driver of social mobility. So much good would come from this simple switch in our mindset.
Our research shows businesses do want help to reach this goal, with 63% of companies believing that governments should provide support to dispose of IT sustainably, but there are also simple steps every business can take to green their operations - and sustainable tech should be top of the list.