Ericsson, Huawei, NTT commit to Open Digital Architecture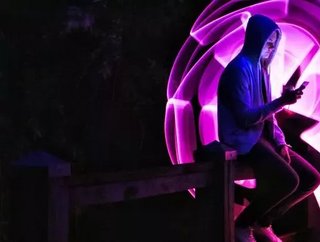 42 telecom and tech companies, including Ericsson, Huawei, NTT and Salesforce, are now committed to building TM Forum's Open Digital Architecture...
At the Digital Transformation World series, which opened on Wednesday, some of the world's leading telecommunications and technology companies publicly added their names to TM Forum's manifesto.
Ericsson, Huawei, NTT Group, Salesforce, Beesion, Cognity, Incognito, Neustar, Nexign, NTT Group, ServiceNow, Global Wavenet and Whale Cloud were all among those who announced their commitment to building Open Digital Architecture. 
The new signatories bring the total number of companies involved in the project to 42 of the world's leading communication firms., Nokia, Oracle Communications, BT, Deutsche Telekom, Telefónica and Telenor. 
The TM Forum Open Digital Architecture (ODA) is an operational blueprint for modular, cloud-based and open digital platforms that harness the power of artificial intelligence (AI). 
According to TM Forum, the organisations adding their names to the manifesto are publicly dedicating themselves to creating a market where heavily customised legacy code is replaced by innovative, standardised and interoperable software components to run service provider businesses. 
, commented: "A rapid and radical shift to an open, modern, service-based architecture that enables new business models and operational models and uses the Open Digital Architecture and Open APIs as guidelines is critical for digital transformation of the telco industry. The huge challenges and opportunities of 5G 2B scenarios require communication service providers (CSPs) to have business capabilities such as flexible production and agile commercialization for new offerings like Connectivity-as-a-Service. We are committed to collaborating to build a new generation telecom software market that can support the CSPs of the future."
So far, the collaborating members of the Open Digital Architecture project have developed a number of innovations centred around open application programming interface (API) technology. 
According to TM Forum, participants have created a suite of more than 50 REST-based Open APIs for a wide variety of business scenarios. Reportedly, each month 1,800 unique users from 350 different companies are downloading over 10,000 API assets from TM Forum, totaling 300,000+ downloads.