Embracing digital telco retail with etisalat by e&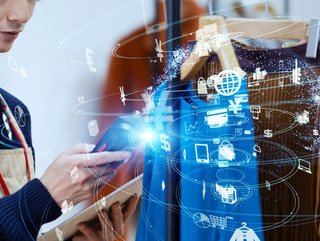 The autonomous store aims to bring the future of retail to UAE with its combination of AI, machine learning, facial recognition, smart gates, robotics, smart-shelves and smart dispensing machines
etisalat by e& has partnered with Amdocs to open one of the world's first AI-enabled telco autonomous stores, using technology to revolutionise retail
etisalat by e& has selected Amdocs to revolutionise its in-store retail experience with one of the world's first AI-enabled telco autonomous stores.
EASE (Etisalat by e& Autonomous Store Experience) is the world's first autonomous telecom store powered by AI, utilising ground-breaking technologies to empower customers to enjoy a quicker and more convenient shopping journey.
Amdocs is a leading provider of software and services to communications and media companies. This announcement in the United Arab Emirates sees the partnership aim to deliver a more seamless, secure and autonomous in-store experience for its customers, whilst demonstrating a different use case for AI technology.
AI helping to drive the future of retail
The autonomous store aims to bring the future of retail to UAE with its combination of AI, machine learning, facial recognition, smart gates, robotics, smart-shelves and smart dispensing machines.
It will also offer a simplified end-to-end in-store shopping experience developed by etisalat by e& in collaboration with Amdocs and co-developed by Trigo - offering a purpose-built mobile app for the autonomous stores, ecosystem integration and operations oversight. This hopes to ensure a personalised next-gen experience for customers.
Amdocs is helping to lead this project in partnership with Trigo, a computer vision technology company, that has also provided the cameras, smart shelves, and its seamless checkout system experience.
Trigo has designed these experiences to operate in a frictionless, as well as private and secure, way that helps to manage the store in real time.
Visitors to the store are expected to enjoy a seamless experience when selecting their items, as well as enjoying the flexibility of paying for their items anywhere inside the store using a specifically designed mobile app or paying at the exit gate. When inside the store, customers can also expect to receive real-time updates on their mobile cart as they pick up items, ensuring a personalised and seamless shopping experience.
This announcement is just one of many ways that global businesses are currently working to utilise AI to transform the retail industry. With the greater operational efficiencies and data-driven insights that AI can offer, retail businesses can react faster to changing markets and customer preferences, improving the entire experience as a result.
This is also the case within the telco sector, particularly with regards to predictive analytics.
Masood M. Sharif Mahmood, CEO of etisalat by e& says: "Digital transformation is a cornerstone of our vision, empowering customers to harness the advantages of advanced technology, which has become an integral part of our work and daily lives. As industry leaders, we wholeheartedly embrace innovation to boost operational efficiency."
He continues: "Today's announcement reaffirms our steadfast commitment to enhancing the customer experience. The store is like a tech oasis operating in a highly integrated ecosystem of advanced technologies. With EASE Stores, we are bringing our vision of tomorrow to life, where technological advancements meet unparalleled experiences."
Anthony Goonetilleke, Group President of Technology and Head of Strategy at Amdocs, says: "We are thrilled to work with etisalat by e& to revolutionise the in-store retail experience, a game-changer for the telco industry."
"Simplifying and enhancing the customer experience across customer interactions is key to continued growth for service providers all over the world, so we're excited to bring this next-generation retail innovation to life in the UAE."
******
For more insights into the world of Mobile - check out the latest edition of Mobile Magazine and be sure to follow us on LinkedIn & Twitter.
Other magazines that may be of interest - Data Centre Magazine.
Please also check out our upcoming event - Net Zero LIVE on 6 and 7 March 2024.
******
BizClik is a global provider of B2B digital media platforms that cover Executive Communities for CEOs, CFOs, CMOs, Sustainability leaders, Procurement & Supply Chain leaders, Technology & AI leaders, Cyber leaders, FinTech & InsurTech leaders as well as covering industries such as Manufacturing, Mining, Energy, EV, Construction, Healthcare and Food.
BizClik – based in London, Dubai, and New York – offers services such as content creation, advertising & sponsorship solutions, webinars & events.