Driving digital transformation with collaboration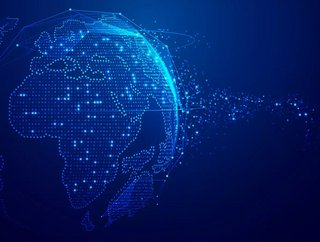 Nik Willetts, CEO of TM Forum looks at some of the key themes emerging from this year's TM Forum's Digital Transformation World Series.
The last 18 months have been full of contradictions. Despite life seeming slower, we're busier than ever, giving us a newfound appreciation for the things around us. We've also uncovered a new level of gratitude for an unexpected hero of this pandemic: connectivity.   
The capabilities of telecommunications kept the world moving, economies running, people in work, children in education, and families connected. They have allowed us to transform the way we look at our ability to drive change. What other industry could deal with a doubling in demand for its services, overnight?  
TM Forum's Digital Transformation World Series (DTWS) returned virtually in 2021. Around 360 speakers from across the world explored how collaboration can inspire change and help solve some of the industry's greatest challenges. Key themes in the telecoms industry were discussed over the four weeks; here are some of the main takeaways.  
The reality of digital transformation  
Looking at how the industry has changed in recent months, BT explained the 'fail fast' method of action. Encouraging businesses to undertake a bolder approach by testing out as many ideas as possible is better in order to determine their long-term viability rather than investing too much time and resources in something ultimately doomed to failure.  
"Very often what happens in large organisations, is that we have two ideas and we put all our energy into making these successful and then it becomes these two ideas can't fail because we only have two ideas. But we're actually moving away from that and saying, let's have 10 ideas and see which two of those succeed." 
Becoming employee and customer-obsessed 
Customers have always been at the heart of everything we do of course, but perhaps the biggest recent change has been the recognition of the importance of employees. The shortage of digital skills mean the tables have turned for talent with employees choosing their employer rather than the other way around. Three Ireland observed: "years ago, it was a company that chose you to go and work for them, but now it's the individuals who are choosing which company to work for." 
When looking at the modern customer, it can be a challenge for brands to fully understand their needs.  Liberty Latin America advised: "Try to put yourself in your customer's shoes, try to anticipate what their needs are, proactively deliver the service they expect, wherever they are as effortlessly as possible."  
One way of doing this successfully is to make use of data. Analysing customer feedback and turning it into actionable insights can be a goldmine of information. CSG comments: "The emphasis is on the data and really finding a way to turn data into insight and then turn those insights into action." 
 

Building relationships with new partners

 
In this new virtual world, we have all discovered the benefits of building relationships. This also applies to the world of telecoms. One of the key takeaways from our sessions was that telcos, suppliers, cloud hyperscalers and systems integrators all recognise the need to partner on new digital services; and that the main purpose of these partnerships was to draw on each other's strengths. This is even more important as customer demands increase so that companies can rely on these partnerships and learn from one another, enabling problems to be solved more efficiently; all while helping customers to become more innovative. 
AWS built on this and remarked on how everyone is on a learning curve. "Everybody has to learn. It's not just telecoms learning from hyperscalers. We all have to learn the challenges because that drives our innovation."  
Diversity and inclusion 
Another topic that has become a top business priority in the last year is Diversity and Inclusion (D&I). Research shows that companies with greater diversity outperform their competitors by a significant margin. Colt Technology Services has often spoken up about D&I in telecoms, and was a founding member of TM Forum's Diversity Council, to ensure that the Forum is a place where everyone feels they can bring their true selves to work. 
"Our product is our people" Colt explains. "They are central to our strategy, our execution and the enablement of our business." But a warning not to confuse the two came from Verizon: "Just because you have diversity, doesn't mean you have inclusion" clarifying that diversity is the "what" and inclusion is the "how". 
Navigating the journey to the cloud 
The growth of cloud computing has been another outcome of the pandemic, as many companies have chosen to migrate mission-critical workloads due to its agility and scalability, although as Red Hat notes: "We talk about the public cloud like it's ubiquitous, it's available everywhere. The reality is that it's not." 
The concept of 'lifting and shifting' systems and processes to the cloud without stopping to redesign the app was explained by T-Mobile Netherlands: "Navigating your journey to the cloud, you 'lift and shift' so you take your current environment and lift it and then put it in the cloud, that's your first step."  
Some changes may be permanent 
This year's DTWS has shown that the COVID-19 pandemic has pushed businesses over the tipping point and accelerated the adoption of technology faster than ever before. Many companies have found themselves adopting digital solutions, even if only as a temporary measure. Such changes in attitudes and behaviours are likely to remain long after the pandemic is over.