Corning launches Gorilla Glass for smartphone camera lenses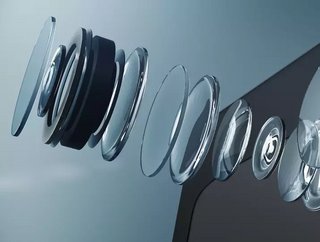 Corning's new Gorilla Glass line is targeting the smartphone camera lens market
Corning, the company behind the ultra-tough glass found in everything from medical equipment to Jeep's windscreens, is branching out into the smartphone camera lens market. 
Corning's biggest vertical has always been smartphone screens, and the company holds lucrative contracts with a number of key smartphone manufacturers including Apple - which invested an $45mn into the glassmaker in May of this year, sparking rumours of a new line of bendable iPhones coming in 2023. Corning was a key collaborator on Apple's iPhone 12 line, which is equipped with Ceramic Shield technology - a substance Apple claims is "tougher than any smartphone glass". 
So far, says Corning, its products have made their way into more than 8bn devices manufactured across more than 45 major brands. 
Now, Corning has unveiled a new series of ultra-tough, scratch resistant lenses for smartphone cameras which, according to Corning, can still manage 98% light capture, creating higher-quality images and videos without compromising on toughness. 
The smartphone camera lens market is growing at a steady CAGR of around 9.8% right now and, while optical sensors are where the most fervent demand is, it's clearly an inviting enough market for Corning to jump in feet first.  
"Antireflective coatings have long been used on conventional cameras to improve light capture," said Jaymin Amin, vice president and general manager, Corning Gorilla Glass. 
Amin added: "However, these coatings have a propensity to scratch easily, negatively impacting image quality. Corning's Gorilla Glass composites not only provide mobile device camera lens covers with enhanced scratch resistance and durability compared to traditional coatings, but also the improved optical performance required for these devices."
Since 2010, the number of photos taken globally has grown from around 350bn per year to an estimated 1.4trn in 2021, and smartphone cameras remain one of the key differentiators between competing brands. 
"We've engineered the ideal solution for camera lens covers," said Amin. "By capturing 98% of light for the camera lens, our glass composites augment the full capability of the camera design and help create high-quality images and videos. Our Gorilla Glass DX products offer the industry's best combination of optical performance and protection for the ultimate consumer experience." 
Samsung will reportedly be the first smartphone manufacturer to incorporate Corning's new glass tech, with others (likely including Apple) soon to follow.