Company profile: Samsung Electronics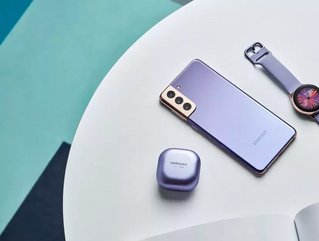 We profile Samsung, the South Korean electronics company manufacturing everything from smartphones running on 5G to fridges and washing machines
Founded in South Korea in 1969, Samsung Electronics - or Samsung as it's more commonly known - is a major contender in the electronics market, manufacturing smartphones as well as washing machines and fridge-freezers. 
The company is managed by three CEOs: Kim, Ki Nam; Kim, Hyun Suk; and Koh, Dong Jin. The first CEO mentioned, Kim, Ki Nam is currently the organisation's Vice Chairman & CEO as well as its Vice Chairman & Head of Device Solutions. He has held both roles since 2018. 
Kim, Hyun Suk is currently the second of the three chief executives and is also the President & Head, Consumer Electronics, whilst Koh, Dong Jin is also the President & Head, IT & Mobile Communications. 
From black and white television to washing machines and refrigerators 
In 1970, one year after it was founded, Samsung began production under its then-company name Samsung-Sanyo. These TVs were exported by the company to Panama in 1971 before beginning manufacturing them domestically in 1972. In 1974, the company moved into the production of refrigerators and washing machines whilst the first colour TVs were produced in 1977. By 1979, it began making microwaves and acquired Korea Electronics Information, forming its current name, Samsung Electronics. 
Fast forward to today, and the company has grown massively both in size and in its market position. Last year, it ranked in the top five of Interbrand's best global brands 2020, released a 6G whitepaper, supported the fight against the COVID-19 pandemic with CSR initiatives, and received the industry's first global recognition for environmental sustainability of its semiconductor solutions. 
The company's mission is to perform responsibly as a leading, global company, and follows a business philosophy of devoting its talent and technology to creating superior products and services that contribute to a better global society."