Chinese chipmaker Wingtech completes UK plant acquisition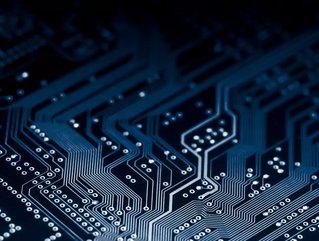 In a move to secure new sources of chips amid global shortages, Wingtech has completed its purchase of the UK's largest semiconductor manufacturing plant.
As the global semiconductor shortage continues to impact enterprises ranging from smartphone manufacturers to automotive firms, chipmakers are making increasingly bold strides to secure a piece of the limited supply. 
Wingtech Technology, one of China's largest chipmakers, is (in a twist on the traditional outsourcing narrative) looking to the UK as the next source of tech expertise. The company announced on Monday that - through its subsidiary Nexteria - it had completed the acquisition of British chip manufacturer Newport Wafer Fab, owners and operators of the UK's largest semiconductor manufacturing plant. 
First established in 1982, Newport Wafer Fab is the country's largest wafer factory in the UK (after Tunnock's I guess), with an annual production capacity of around 382,000 units. 
The acquisition, which was first announced back in July, sees Wingtech (through Nexteria) take on 100% ownership of the Welsh firm for an undisclosed sum, although it has been reported that Newport Wafer Fab's pre existing debt to the Welsh government stood somewhere in the region of £17mn, and that Nexteria has already paid off said debt as part of the acquisition. 
Newport Wafer Fab also reportedly has an estimated £55mn worth of active contracts with the UK government, in addition to more existing arrangements with private enterprises at home and overseas. However, a recent report by CNBC found that US startup Ideal Semiconductor - which was receiving regular shipments of semiconductors from Newport Wafer Fab until the announcement of the acquisition last month - has seen the processing "come to a screeching halt" as the result of the takeover. Whether other contracts will be similarly affected remains unclear, but the disruption may point towards the plant's output being redirected solely to China, where Wintech plans to use the hardware to support its own electronics assembly business. 
The deal has already been the focus of some controversy in the UK at a time when Chinese tech is facing increased scrutiny from the West. 
The sale was initially signed off on by UK business secretary Kwasi Kwarteng. However, Prime Minister Boris Johnson has since directed the UK's national security advisor, Stephen Lovegrove, to review the sale. A verdict is expected in the next few weeks, with the possibility that Nexteria will be required to rapidly resell the company decidedly on the table. If that turns out to be the case, a British consortium of semiconductor investors led by Imagination Technologies CEO Ron Black has made it clear that it intends to bid on the firm.