The changing role of data analytics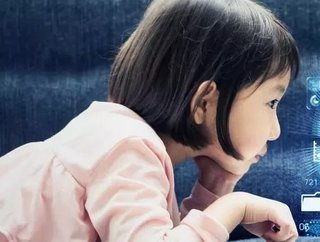 Telecom data is evolving into an increasingly essential tool for supporting customer experience...
Over the week leading up to Christmas, data published by the Irish Examiner and collected by Three Ireland revealed that more than 48% of people in Ireland traveled more than 10km away from their homes. The figure betrays an alarming trend, as each successive wave of COVID-19 infections corresponds to an increasing number of people displaying a willingness to travel. By contrast, during the first lockdown in March and April of 2020, the number of people in Ireland who stayed within 10km of their houses was 77%, falling to 63% during the November outbreak. 
The information used to track people's movements across the world during the COVID-19 pandemic has largely come from telecoms, who have seen their anonymised user data not only become an increasingly powerful tool in contact tracing and managing cases during the pandemic, but also evolve into an increasingly essential tool for supporting customer experience, driving operational excellence and create more transparency than ever before. 
Data, data, data…
The role of data analytics has changed dramatically over the past few years. "The steady shift in focus from a network and service-centric mindset to value creation and experience-oriented competitive strategies rapidly redefined data as an untapped strategic asset. A new data-driven competitive landscape subsequently emerged," explains , a senior project manager in the mobile signaling and roaming solutions division of Belgian mobile network operator (MNO) BICS. "Today's telcos try to capture, measure and analyse everything, especially when it comes to customer data."
Rose continues, explaining that historically siloed methods of storing data lead to its value being directly linked to a particular mission-critical process or platform. Data that wasn't being immediately used was often lost or ignored, largely due to the complexity and cost of storing it. As a result, it's only been in the past few years that the true potential of the vast amounts of data that MNOs gather on an hourly basis has begun to be appreciated and understood. 
, a business specialist with a focus on the intersection of ICT with government and private enterprise at Three Ireland, explains that "there has been a massive shift. Data has become the most expensive and most sought-after commodity in society today." 
Asking (and answering) the Right Questions
Crunching the kinds of data sets that telecoms collect on a daily basis is, Rose explains, a matter of asking the right questions. "Understanding what's generating the data is an important starting point. Is it the network or is it the subscriber? Is it IoT or is it human?" Then, once the data's origin is understood, different types of analytics can be used to answer different questions. 
"We can ask descriptive questions, like 'what happened?'; diagnostic questions like 'why did it happen?'; predictive questions like 'what will happen in the future?'; and prescriptive questions about which actions we should take." Rose stresses that telecoms with the ability to ask and answer these questions have a huge advantage when it comes to understanding their networks and driving operational excellence within them. "For example, new pricing strategies may be developed based on observed usage patterns. Network resources (such as bandwidth, power, frequency) could be reallocated in real time based on demand. Operators can minimise revenue leakage reduction by identifying misconfigurations in their networks," he explains. 
Once operators have this new level of visibility, the level of customisation that customers have baked into their own experience rises dramatically. Rose, who works primarily on delivering BIC's roaming services, notes that, "More and more telcos are now focused on delivering more personal experiences, tailored to the needs and demands of the roamer, to generate revenue from value- added services." He adds that MNOs can proactively monitor their customers' quality of service in order to identify and solve potential issues before they arise, but notes that this sort of experience is usually "reserved for enterprises and high-value roamers." 
From an enterprise and government perspective, using anonymised customer data has huge potential to generate insights that support smart city planning. Population and movement data can help local governments monitor the condition of streetlights, scheduling predictive maintenance and automatic dimming during non-peak hours. Beegan also notes that the data gathered by telecoms also has the potential to impact the efficiency of traffic light networks, air quality monitoring, trash collection, and a number of other applications designed to make urban life more comfortable and sustainable. 
SK Telecom: Fighting COVID-19 with Big Data
South Korea has had one of the more successful responses to the Coronavirus crisis, managing to keep the number of new cases below 1,000 per day for the majority of the pandemic (with the exception of a third wave in December, where new cases briefly climbed as high as 1,227). The fact that the Korean government has managed the pandemic so successfully, while also avoiding the complete lockdown of the economy, is a testament to how powerful anonymised telecom data can be used (in conjunction with mandatory mask wearing and a number of other initiatives) to track and contain the virus' spread. 
SK Telecom, one of the country's three main mobile operators, operates Geovision, the largest big data and spatial data analytics service in Korea. The platform uses communication data bounced between mobile phones and base stations to generate insights into trade area analysis and demographic statistics. The technology has been used throughout the pandemic to track people's movements in the wake of cluster outbreaks. 
"Big data can be used for social good in times of crisis," said Chang Hong-sung, VP and head of SK Telecom's Advertising and Data Business Division in a recent interview. 
Keeping people - and their identities - safe
One of the major concerns with the growing role of personal data by government organisations and corporations is how to ensure it remains anonymised. Three Ireland, which provided the information used to track people's movements during each of the country's lockdowns, sells huge amounts of anonymised user data to research institutions and private companies. Three has a 35% market share of Ireland's telecom sector but, through the company's "all you can eat" data packages, manages to account for two thirds of the country's mobile data - a figure that Beegan points out has grown even further in response to the COVID-19 pandemic. "We collect, aggregate and anonymise that data, which we then sell back to companies," she explains. Journey analytics in particular - which are also largely used to power the analytics needs of tourism organisations - have become a powerful tool during the pandemic. The data, Beegan explains, "provides Covid-19 response agencies, such as NPHET and IEMAG, with key insights into which electoral districts are adhering to lockdown measures, along with how the movement patterns have changed over a given time period. All the data shared is based on movement of anonymised Three Ireland subscribers and weighted to extrapolate up to Irish population figures."
The sale and use of population data has become both a huge source of revenue and controversy for telecoms over the past decade, and Beegan stresses that maintaining customer anonymity is a top priority for Three. "The primary privacy concern with any anonymised data is ensuring that it stays anonymised," she says. "Telcos have always been subject to strict privacy rules, but since the arrival of GDPR there has been a definite increase in awareness by customers and industry of the issues around privacy and Data Protection. Customers expect big data processing to be done in a way that respects their rights."