Ceragon Networks supports Talley Inc. with fast service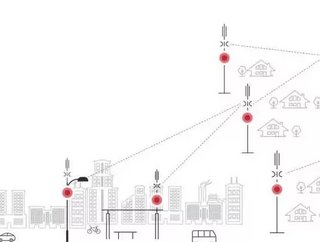 Talley has played a key role in the rollout and adoption of Ceragon's IP-50C...
Ceragon has been serving operators globally for more than two decades and is now present in 144 countries. In addition to mobile and 5G carriers, Ceragon serves rural Internet Service Providers, and Critical Infrastructure entities in the energy and transport sectors. Telecom backhaul solutions are at the company's core.
Ceragon relies on an expansive channel partnership strategy and Talley Inc. is one of its key partners. With over $4 Million of product in inventory around the country, customers can rely on quick, overnight delivery – an important capability during these challenging times. 
The two companies' goals are in alignment – to be problem-solving heroes. Like Ceragon, Talley works closely with customers to first understand their goals and challenges, and then use decades of experience and knowledge to find the best connectivity solution to fit customer's needs.  
Ceragon's large R&D center is tasked with not only keeping up with trends and technological advances, but exceeding them, best illustrated with the release of its newest product, the IP-50C. 
This new product has the smallest footprint per gigabit-per-second capacity. It delivers an astounding 8 Gbps and operates in frequency bands ranging from 6 GHz to 42 GHz.
One of the key factors that makes the IP-50C different and impressive is its unique chipset. It enables operators to leverage dual-band, carrier-aggregation deployments to increase capacity and its functionality specifically meets customer requirements. 
Talley has built great personal relationships with their clients and their recommendations on new products carry a great deal of weight with the customer – they have played a key role in the rollout of the new IP-50C and its adoption. 
This can also be added to any existing backhaul link infrastructure - no matter the vendor – to double capacity. With no 'rip and replace' of the current infrastructure, operator investments are protected, while supporting growth and creating more reliable connections, all which ultimately deliver better, faster, more robust connectivity to subscribers.