Backblaze 2023 ransomware guide offers cloud support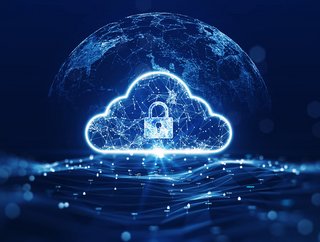 The report speaks to wider anxieties surrounding a lack of knowledge and an ever-widening industry gap in relation to data breaches
In a landscape of mass cyber disruption, Backblaze's Ransomware Guide aims to empower businesses with knowledge to prevent sophisticated ransomware attacks
Backblaze's 2023 Complete Guide to Ransomware aims to help businesses better protect their data. Having updated its comprehensive framework with 2023 context of cyber criminals and how AI is used within phishing attempts, the guide aims to empower businesses with knowledge and strategies needed to prevent and recover from prolific ransomware attacks.
Ransomware threats to businesses - including government, healthcare, education and numerous other sectors - are increasing, with 2023 set to see even more of this type of disruption. With almost three-quarters of IT leaders reporting at least one ransomware attack in the last year, it's crucial for businesses to take proactive measures
Combatting AI-powered phishing with cloud protection
Backblaze originally released its report in April 2019 and has consistently updated it since then to reflect the latest developments and evolutions in ransomware attacks.
2023 is the most important update, according to the company, as it considers the rise of generative AI in relation to increasingly sophisticated, automated phishing attempts. Backblaze stated that previously, spelling mistakes and bad grammar were obvious signs of a phishing email, but now criminals can enter a prompt to quickly receive error-free, well-written and convincing copy that can be immediately used to target victims.
In this way, ransomware attacks have also become increasingly more sophisticated. Sophos, a leading IT security company that develops products for encryption, network security and threat management, was recently alerted to a ransomware impersonating the company.
This type of ransomware attack aimed to impact the credibility of Sophos by creating ransom notes under the company name. Company analysis confirmed that one of the samples has the capability to complete more actions than just encrypting files, which the company cited as unusual at the time.
Backblaze also reported on how AI has been a force multiplier for helping cybercriminals translate that email into different languages or target it to specific industries or companies. Text generated by models like ChatGPT help cybercriminals create very personalised messages that are more likely to have the desired effect of getting a target to click a malicious link or download a malicious payload.
Ransomware as a service: businesses need to consider scale
Additionally, the report states that businesses are still not properly protecting themselves against cyber threats. The company's review found that only 16% of organisations attacked by ransomware were able to recover without paying a ransom.
Ransomware as a Service (RaaS) has emerged as a game-changer in the world of cybercrime, according to Backblaze, revolutionising the ransomware landscape and amplifying the scale and reach of malicious attacks. The RaaS business model allows cybercriminals of all abilities to access and deploy ransomware with relative ease, leading to a surge in the frequency and sophistication of ransomware attacks worldwide.
The report speaks to wider anxieties surrounding a lack of knowledge and an ever-widening industry gap in relation to data breaches. It is clear that greater investments are needed within the workplace to better combat cyber attacks.
"Every organisation needs easy access to strategies to safeguard their data, especially small and mid-size businesses (SMBs) that often don't have the personnel resources and expertise to keep up with a sophisticated and constantly evolving criminal industry," said Andy Klein, Principal Cloud Storage Storyteller at Backblaze.
"Unfortunately, cybercriminals are aware of that fact making many SMBs easy targets for ransomware attacks. This guide is aimed at improving the awareness and readiness of organisations in their efforts to combat these ruthless attacks."