AXIA Telecom Launches encrypted smartphone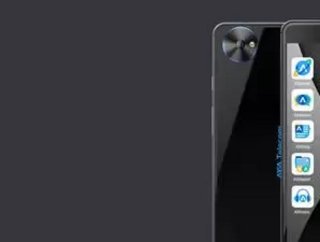 As AXIA Telecom, part of the AXIA Project, launches a new encrypted smartphone, we take a look at some of the pros and cons of mobile device encryption
AXIA Telecom, part of the AXIA Project and AXIA Coin, has launched a new encrypted smartphone providing users with the maximum level of secure communication. The company says that the device will contain the same features as its industry-leading counterparts, and will be integrated with the AXIA Ecosystem. The smartphone is currently being offered to the public at a "fraction of the cost of other devices that provide less in terms of overall security", AXIA Telecom claims. 
How does AXIA Telecom's encrypted smartphone work?
AXIA Telecom CEO, Winter Liu, said: "The new AXIA encrypted smartphone will not only give users the ability to communicate securely but will also offer them savings on data, SMS and phone calls as well as either eliminate or significantly reduce roaming charges; as it is designed to be accessible for everyone. The smartphone is a very simple device that gives people the means to connect with others all over the world safely and securely - bringing them together and empowering unlimited connectivity to transform our lives in the near future". 
In addition, the phone aims to cater to individuals who understand the importance of privacy and security, with key encryption features including Trusted Execution Environment security zone data isolation, encrypted storage of sensitive data, terminal data channel encryption, and the ability to switch global networks at any time. "All of these features will be included in the phone at no extra cost", AXIA said. 
AXIA Founder, Nick Agar, added that "The AXIA team is excited to bring AXIA Telecom to market and offer the AXIA encrypted smartphone as part of the ecosystem. The smartphone will provide users with secure communications, cost savings, and unlimited access to AXIA's participatory economy and the entire suite of services, offerings, and applications in which users can create and receive value simultaneously through their decentralised activity - activity that can transform our lives for the better in the near future. 
He went on to say that "AXIA Telecom will position itself as one of the organizations in the AXIA Ecosystem to work with governments and humanitarian aid organizations to provide countless opportunities for economic development and growth that would otherwise never be available". 
Pre-orders of the AXIA encrypted smartphone will begin on the AXIA Coin website before the end of July 2021.
The benefits and drawbacks of mobile device encryption
Mobile device encryption is becoming an increasingly common conversation topic; specifically, whether it is a good idea or not. One clear benefit of encrypting a mobile device is that potentially sensitive and personal information is protected - only being accessed by the person to whom it relates. Encryption means that if the device does end up in the wrong hands, the owner can be confident that those hands won't be able to access any of their data. 
However, encrypting mobile devices could cause a problem if the phone is used for work purposes. This is because when an employer gives an employee an encrypted work phone, they have to have confidence and be able to trust that it won't be used in a way that it wasn't intended to. Employees do take advantage of the encryption capabilities and there's often not a lot that an employer can do to prevent them. 
It is possible to recover encrypted data, but it's not easy. It involves forensic data collection, which allows several coded elements to be opened and examined. These include social media accounts, system files, device files, and logs. 
While forensics allows you to look at encrypted information more closely and determine its intent, it is not a certainty and the integrity of that data will still need to be maintained.