Australian states trial mobile phone detecting cameras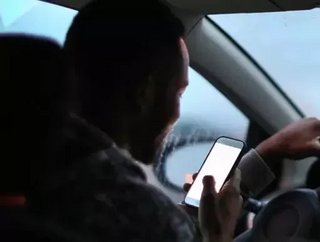 Queensland and Victoria are joining NSW in a trial of mobile phone detection cameras aimed at reducing texting and calls while driving...
Using a smartphone to call or text while driving is directly responsible for as many as In the US, one in four accidents can be chalked up to someone using a phone when they weren't supposed to, and every year, almost 400,000 people are injured or killed due to being distracted by their phones while behind the wheel. 
It's no surprise there are so many accidents either. Checking a text while driving takes your eyes off the road for an average of five seconds. Travelling at fifty miles an hour, your car can travel the length of a football field before you've pressed send. 
This trend isn't slowing down either, as a report by law firm Edgar Snyder found that, at any given moment, there are about 600,000 people trying to use their cell phones while driving. 
In order to combat this endemic behaviour, municipalities in Australia have been experimenting with mobile phone detecting cameras throughout New South Wales (NSW) since . This week, Victoria and Queensland also announced that they would be going ahead with their own trials on roads throughout the Australian states. 
As well as capturing drivers illegally using their mobile phones while driving, the cameras will also be tested for their effectiveness at identifying drivers breaking other road laws, like not wearing a seatbelt.  
According to a from the Government of Victoria, no fines or citations will be issued during the three month trial (the Queensland Government announced separately that it will be trialing the equipment until the end of the year). People caught using their phones while driving will receive a written warning by mail. 
If introduced to Victorian roads, the technology will be able to operate from any location, 24 hours a day, in all conditions, meaning drivers who choose to do the wrong thing will be caught out.
Research conducted by the Monash University Accident Research Centre estimated an automated mobile phone enforcement camera program could prevent 95 casualty crashes per year and save taxpayers AUD$21mn annually.
"We know distracted drivers can have devastating outcomes on our roads – this technology is another step towards targeting this kind of unacceptable behaviour and keeping all road users safe," said the Victorian Minister for Police and Emergency Services, Lisa Neville. "We all have a role to play in reducing our road toll – every time someone picks up their phone behind the wheel they are putting lives in danger. This technology will detect those who choose to put lives at risk on our roads."