Aryaka: Providing secure connectivity for organisations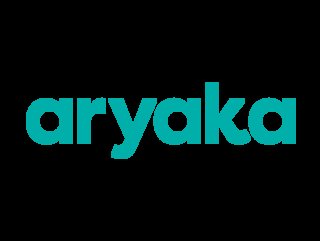 Matt Carter, CEO of Aryaka, spoke to Mobile Magazine about technology in the telco industry and providing customers more control over their environments
Can you tell me about Aryaka?
Aryaka was founded in 2009 as a managed wide area network delivered as a consumable service. The focus was on operational simplicity and a highly responsive infrastructure experience that was constantly in tune with business demands. Interestingly, this was before the notion of clouds became mainstream and much before SD-WAN as a terminology was invented.
Today, Aryaka is uniquely positioned as both a technology suppler and a global managed service provider. Aryaka is established as the leader in SD-WAN with a technology backbone that is second-to-none. Following our acquisition of Secucloud in 2021, Aryaka is increasingly being seen as a leader in Unified SASE – a space that's just starting to mature and is expected to grow significantly in the coming years.
Independent of our product and service offerings, we are the definition of a customer-first business. We meet every customer where they are in their journey to help them overcome their network and security challenges with ease and an excellent experience. Our flexible architecture and all-in-one service are designed to modernise enterprises of any size, enabling them to defy convention and future-proof their businesses.
Our vision and values are fueled by unbridled customer centricity and a passion to go above and beyond: our customers come first; we do the right thing; we win together; we respect each other and value diversity; we own our outcomes; and we succeed through innovation.
What is your role and responsibilities at the company?
I am CEO at Aryaka, where I lead the long-term market strategy and day-to-day operations while guiding the vision for an increasingly connected world. I am also laser-focused on redefining the network and security experience for enterprises and helping them transition from the antiquated ways of Big Telco into the future. As someone who has experience working with all types of companies, including big name brands such as Sprite and Sprint, I'm trying to take everything I've learned – both the good and the bad – so that I can deliver an unrivalled experience to our customers and our team. I'm continually examining the business, looking for opportunities to defy convention, so we can evolve and improve.
What are some of the lessons you have learnt from your time in the telco industry that you are bringing to Aryaka?
The telco industry is notorious for its rigid, long-term contracts that make it nearly impossible for customers to make a change. This is done by design and leads to a lot of frustrated customers that ultimately stick with the status quo because they don't believe they have any other options. When I joined Aryaka in 2018, I saw that there was a major shift taking place and the customer voice was having greater influence. I understood that the satisfaction of our customers was going to play a central role in our success, so rather than applying the approach I'd seen while working for the big telcos, I decided to pull a 180, and put our focus and attention on our customers above all else. At Aryaka, we listen closely to our customers and use their feedback to enhance our offerings. If it's a challenge for them, it's a challenge for us, and we're going to solve it. Instead of creating roadblocks to keep customers locked into long term contracts, we look for opportunities to create flexibility for them, so they can succeed in unpredictable circumstances (see: the pandemic). We even go as far as helping our customers manage solutions from our competitors.
As a byproduct of our efforts, we've been recognised as a Gartner Peer Insights Customers' Choice in 2020, 2021 and 2022 and have an industry-leading Net Promoter Score. While the accolades are nice, we see these as confirmation that we're truly making a tangible impact on our customers' businesses, which is what we've set out to do.
Are there any accomplishments you are especially proud of that you have achieved whilst being at the company?
While we measure the success of our company by the satisfaction of our customers, I, personally, extend that to our internal team as well. For the last two years, we've been named to Inc. Magazine's list of fastest growing private companies, with 20% headcount growth year-on-year. To me, this means that people want to work at Aryaka and people are staying because they're enjoying their experience here. Being able to drive impact and results for our customers, while building a strong culture that keeps our team engaged and excited about the work they're doing, is something I'm extremely proud of.