Apple iPhone revenues keep on punching above their weight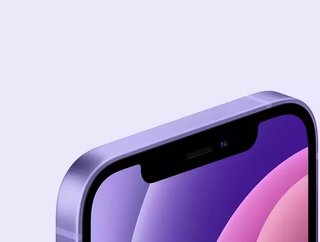 Despite accounting for just 20% of devices sold last year, iPhones will account for almost 40% of hardware revenues by 2022.
It's no secret that Apple's iPhone has had a bumper year. The company dominated sales in Q4 of 2020, racking up the highest revenues of any smartphone manufacturer ever in a single quarter. In 2021, the company has proceeded to sell more 5G phones than any other smartphone vendor in the US, with the iPhone 12 Pro Max proving to be the most popular 5G phone in 49 US states. 
According to a new report from Juniper Research, iPhone sales will account for as much as $200bn by 2022 - nearly 40% of the total smartphone hardware market. 
This astonishing growth trajectory, the report predicts, will be tied to Apple's ability to overcome the developing trend of longer purchase cycles in the industry, and successfully pull off rising model prices at a time when the average price tag for Android phones is falling quarter after quarter. 
"Apple has managed to consistently convince users to purchase higher-priced models through curation of a strong hardware and software ecosystem, which other vendors have only limited opportunities to do in the current market," notes the report.  
That curated software ecosystem - and its role in driving revenues for Apple - can't be underestimated. In 2020, developers creating software for the iOS App Store grew billings and total sales by 24% to $643bn. 
A heavily-saturated Android market, in which brands are increasingly struggling to differentiate their products based on features alone, is also expected to be a contributing factor for Apple's projected growth. 
Juniper Research's analysts believe that "Android vendors will struggle to compete on a features basis in future," explaining that premium features, such as high-end audio and advances in camera technology, "will not appeal widely enough to compete at scale in the smartphone market." 
"Feature diversification alone is not enough for lasting success in the crowded smartphone market," commented research co-author Nick Hunt. 
He added: "Apple and Samsung have succeeded in fostering brand loyalty, which smaller vendors have struggled with, despite many introducing new capabilities. These players need to pair strong features with strong branding to have sustained success."