5 Minutes With: David Montoya of Xiaomi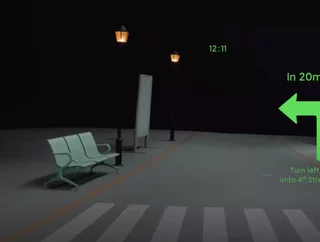 Mobile Magazine sits down with David Montoya Senior Product Marketing Manager at Xiaomi, to discuss smart glasses and more...
Written by Harry Menear
After a breakthrough year in Europe and beyond, Chinese electronics manufacturer Xiaomi continues to outperform expectations. We caught up with David Montanya, Senior Product Marketing Manager at Xiaomi to reflect on 2020 and 2021, as well as look ahead to the decade to come. 
What are the factors that have allowed Xiaomi to have such a successful year, capturing large portions of overseas markets like Central and Eastern Europe? 
This past year we've seen enormous growth for Xiaomi across Europe and, although I think there are many reasons for it, I'd like to highlight three in particular. 
Firstly - the accessibility of our products, or as we like to say "honest pricing". We keep a minimised profit-margin on our devices to deliver the highest price-to-performance ratio.
Lei Jun, Xiaomi's Chairman and founder famously set the cap on product net profit margin to a maximum of 5%, this includes smartphones and IoT products. This means that Xiaomi has been proven to be competitive from the very entry-level tailored products to super flagship phones.
Another key factor to Xiaomi's smartphone success is the huge focus on R&D and innovation; they are constantly challenging what's possible in what I call the 'ABCDs'. 'ABCD' refers to Audio, Battery, Camera and Display - arguably the cornerstones to a great smartphone. 
Xiaomi has a two-pronged product strategy; Smartphones + AIoT products. Xiaomi has a wide ecosystem of smart products ranging from smart bands, personal scales, to eScooters, earphones, smart lighting, smart Air Fryers and even security cameras. The ecosystem has opened up the doors for greater awareness of the Xiaomi brand as a whole. Xiaomi currently has more than 375 million smart devices connected around the globe through the portal.
From my personal experience, it was Xiaomi's IoT products which first caught my attention and then led me into the wonderful world of Xiaomi smartphones.
Which product/form factor innovations are most excited to see on the horizon?
I recently acquired Xiaomi's Mi Mix Fold, which had an exclusive launch in China. I believe that solutions around expandable displays will develop. 
In the long-run, foldables will most likely merge into a new category of expandable solutions. From the camera perspective, we just launched the first liquid lens on a smartphone (Mi Mix Fold). This lens can act both as a tele lens and wide angle lens depending on what shape it has. A liquid lens technology could potentially replace all multi-lens solutions which are available on a smartphone and take advantage of using the biggest sensor.
I'm also excited to see new product categories taking place. Our Electric Vehicle department is planning to launch its first car by 2024. 
Apart from that, Xiaomi's CyberDog was recently introduced in China and had 1000 developer versions sold at launch. The CyberDog is helping to make robotics more accessible to the developer community - who will be instrumental in advancing the use cases.  
You recently released a PoC for Xiaomi's own smart glasses. What can you tell me about the timeline and capabilities of this device, as well as how you see wearables fitting into Xiaomi's strategy over the coming decade?
The smartphone as we know it has been around since the mid noughties and the form-factor has remained largely the same. Now, technology has advanced to allow accessories such as smart-glasses to become a reality for a wider audience. This means that the technology could soon cross over from early adopter territory to mainstream adoption. 
Earlier implementations of smart-glasses have been bulky, with many compromises in hardware and software capabilities. We envision a near future where smartphones still will exist, but many of the key functions could be relayed directly to independently functioning smart-glasses. A new era of smart products is just a few years away, our smart-glasses are just a concept and an example of how that future could look like. 
With future iterations being equipped with an eSIM or similar, the smart-glasses could work as a heads-up display while driving, seamlessly communicating with the cloud and car. 
For thousands of years, using our hands has been the main way of providing output. I tested myself over the weekend to see how many times I touched the screen on my phone, it came to an average of 1700 touches per day (this was with minimal use of text/whatsapp messages). Smart-glasses and similar wearables could soon challenge the way we communicate input, where even our eyes could register exactly what we are focusing on.