5 Mins With: Esmael Dinan, CEO of Ofinno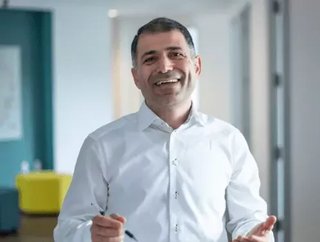 We spend five minutes with Esmael Dinan, CEO and Founder of Ofinno who talks about his new R&D lab and the transformational tech trends it shapes
Esmael Dinan, CEO, and Founder of Ofinno is one man with his finger firmly on the pulse. We sat down with him to find out more about his cutting-edge R&D lab, and the transformational tech trends it's helping to shape. 
What's Ofinno and could you characterise its relationship to the telecom sector? 
We are a research and development lab driving the innovations behind some of the most amazing technologies in the world. Ofinno is focused on enhancing the performance of 5G wireless networking, next generation WiFi, and video compression technologies by delivering patented innovations to the world's telecom leaders including Samsung, Comcast, Huawei, Xiaomi, and Honda. 
What are some of the trends you're seeing hit the wireless technology sector that Ofinno's tech touches? 
Many customers are not aware of the huge costs involved in the research and development of new technologies included in an electronic device. For example, a smartphone implements tens of thousands of technological innovations to provide a great experience to the end user. Ofinno's team of PhD experts and patent attorneys helps manufacturers reduce the cost of including new technologies into their devices and delivers innovation when they need it most. 
How does Ofinno enable innovators to get from an idea to a saleable patent? 
One of the biggest challenges in innovation is identifying the great ideas from ones that are not so great—our solution is creating an environment that fosters research, collaboration, and creativity. At Ofinno, we provide an immersive setting where researchers work together to discuss ideas, challenges, and solutions. 
What's your coolest patent, and what are some of its applications? 
Personally, I will always love the inventions developed during my PhD research. Those were my first inventions, the ones that put me on the path to creating Ofinno years later. The first patented technology that Ofinno ever sold was for a secure wireless mobile payment system that can be found in smartphones across the world today.
But for me, what makes a patent cool is the process, the memories, and team that are involved. Some of our patented technologies were the results of weeks of discussions and meetings that sometimes lasted late into the night, while others were difficult to get through the patent approval process—the process of innovation is what makes patents special to me. 
Interview by Harry Menear