Your next flagship phone could be a rental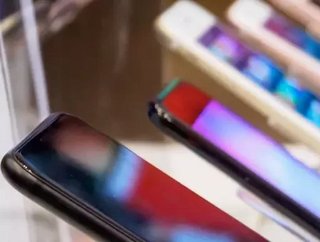 With Samsung piloting a new smartphones leasing scheme in Germany, we look at why renting devices could reduce e-waste and offer customers more options...
Whipping out the latest smartphone handset has become a twenty-first-century example of status signalling. devices are getting smarter, slicker – and more expensive. 
Older devices perform less efficiently with the latest operating system updates too. Therefore, for some users keeping up with technology can be a necessary expense. 
However, in an age when sustainability, renewable energy and zero-carbon footprints are the new religion, casting off the previous generation's technology to embrace whatever the technocrats launch next, has become an accepted evil. 
Last year, the that a shocking 52.7mn tons of electronic waste made up of phones, TVs and other gadgets were produced worldwide. That's the equivalent of 350 cruise ships. And in 2019, the UK consumer group reported that there were 85mn unused smartphones in the UK, and 11% of their survey's respondents admitted to hoarding five handsets at once. Of this 85mn, only around 8mn were recycled. 
Leasing
Samsung's new smartphone leasing pilot scheme could well be the answer to discarded handsets and the throwaway smartphone culture. The German rental programme is in partnership with Grover and though embryonic, allows users to rent a Galaxy S20 device for periods of one to 12 months, with the longer the rental periods resulting in increasingly lower fees.
For example, if customers choose the Galaxy S20 FE, they'll pay €59.90 for one month, €49.90 per month if they choose a three-month lease, €39.90 per month if they select a six-month lease or €29.90 per month for a full year.
Currently, the scheme is leasing Samsung's flagship models, with the Galaxy S20 costing between €99.90 and €49.90 per month, depending on the lease length, the S20 Ultra, which costs between €119 and €69 per month, and the S20+, for €109 and €69. 
Better for carriers?
Although leasing phones could potentially reduce the number of smartphone sales globally, there is a case for it bolstering the pre-loved market. Reconditioned smartphones, depending on the model, can be a profitable proposition for vendors. For example, a rental device that's already made a supplier $350, could then be sold on at a cost-effective pre-loved price. It could also be rented out at a lower rate for additional years, depending on the model's features and popularity. 
However, as one writer points out, a consequence to the rental concept is the loss of the hand-me-down phone. "The downside is if you have, say, a family plan, you never end up with phones you can hand down to other family members," says , editor of The Upshot. "At this point, my family has a three-stage phone cascade where I get something new, my wife gets my old phone and my mom gets her old phone."
Leasing would also work out marginally more expensive than buying a new phone outright. But if users require the latest technology and plan to renew their phones every 18 months to two years, it's a system that makes sense. 
According to , Samsung is working on adding additional devices gradually. The rental service is currently limited to Germany, and it's unclear whether the company has any plans to expand it to other EU markets.