Xiaomi tops Central and Eastern European 5G smartphone sales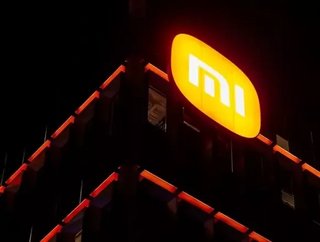 Capturing a full 42% of the 5g smartphone market in Central and Eastern Europe, Xiaomi continues to cement its position as the region's leading brand.
Chinese smartphones - and electric car - manufacturer Xiaomi continued its run of dominating smartphone sales throughout Europe this quarter, according to new data released by Strategy Analytics. 
The report, released on October 6, found that Xiaomi captured a full 42% of the 5G smartphone sales across Central and Eastern Europe in Q3 of 2021. Year-on-year, this represents a 5700% growth in units shipped. 
It's hardly surprising news. Over the past year, Xiaomi has stepped into the global vacuum left by the once market leader Huawei, following the Chinese tech giant's fall from grace and exclusion from many of the world's electronics and telecom markets. As a result, explained Ville-Petteri Ukonaho, an Associate Director at Strategy Analytics, "Xiaomi is the leading Android 5G smartphone vendor globally in Q3 2021 and is the leading 5G smartphone vendor overall in Central and Eastern Europe." 
According to Yiwen Wu, a Senior Analyst at Strategy Analytics, not only have Xiaomi's shipments grown to eclipse Apple and Samsung over the past 12 months, but the company is expected to "maintain its lead in Central and Eastern Europe region for the full-year 2021 and remain the 5G smartphone shipment leader in 2022." Wu added that Xiaomi's ability to capitalise on "the absence of Huawei, as well as its own portfolio of high-quality affordable 5G smartphones such as the Redmi Note 9T 5G and Mi 11 5G," were largely responsible for its regional and global success. 
However, the Strategy Analytics team were quick to point out that, far from growing in a vacuum, Xiaomi has directly outperformed many of its competitors, all of whom were fighting just as hard for a slice of what was once Huawei's pie. 
"Other vendors are not standing still," noted Ken Hyers, a Director at Strategy Analytics. "Apple captured second place in 5G smartphone shipments in Q3 2021 in the Central and Eastern Europe region, in only its third quarter of offering 5G smartphones." According to Hyers, Apple can expect to have a "strong 4th quarter" this year with the upcoming release of its latest generation of handsets, including the iPhone 13. 
However, while Apple (and Samsung early next year, when the next crop of Galaxy devices are expected to be unveiled) may regain the top spot in other markets, Hyers notes that Apple's "higher prices will limit their reach in [Central and Eastern Europe]." Samsung's lineup trends towards being more affordable than Apple's, although this didn't stop the South Korean company's Q3 share of shipments (11.5% - third place overall) from "drifting from 34.3% in the year-ago quarter." 
Other Chinese makers of premium-yet-affordable phones Realme and OnePlus rounded out the top five in terms of regional sales, with Hyer noting that "While Realme gained ground over the course of the last year, it was Xiaomi that captured the bulk of smartphone shipments, even as Apple took a quarter of the market." 
Xiaomi's strong sales and astronomical growth don't appear as though they will be severely hampered by the recent revelation by Lithuanian intelligence services that their devices actively censor loaded phrases written in Chinese characters. 
Some of the phrases identified by Lithuania's Defense Ministry last month include: "Free Tibet", "Long live Taiwan independence" or "democracy movement". The Lithuanian National Cyber Centre's report also said that a Xiaomi phone it tested was found to be sending encrypted phone usage data to a server in Singapore. "Our recommendation is to not buy new Chinese phones, and to get rid of those already purchased as fast as reasonably possible," Defence Deputy Minister Margiris Abukevicius told reporters.