Xiaomi slips ahead of Samsung in European smartphone sales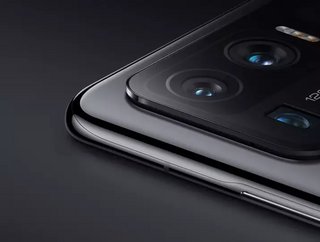 In Q2 2021, Xiaomi grew its European market share by 67.1%, edging out Samsung for the top sales position.
Samsung's share of the European smartphone market fell by 7% last quarter, as Apple, Oppo, Realme, and Xiaomi turned up the heat. According to new data from Strategy Analytics, Chinese smartphone (and future electric vehicle) manufacturer Xiaomi is now Europe's leading handset brand in terms of both market share and units sold. 
In Q2 of 2021, Xiaomi shipped 12.7mn smartphone units in Europe, roughly 700,000 more than the Q1 market leader Samsung. The South Korean electronics giant saw its market share drop to 24%, while Xiaomi's rose to 25.3% - a 67.1% increase year-on-year. 
"The highlight of the quarter is Xiaomi emerging as the number one vendor in shipment terms for the first time," said Boris Metodiev, Associate Director at Strategy Analytics, adding that "Xiaomi shipped almost 13mn units on the continent to displace longtime leader Samsung." 
Metodiev also noted that Xiaomi's commanding position is largely due to strong sales figures in  Russia, Ukraine, Spain and Italy in particular, where the brand "found customers eager for its Mi and Redmi series of feature rich, value smartphones."
Performance in Q2 was strong across the whole of Europe, as the market began to recover from the COVID-19-driven crash of 2020. Strategy Analytics identified two key factors driving this return to growth: "a healthy demand from consumers with aging devices and appealing value priced 5G devices." 
Samsung's drop in sales, according to Strategy Analytics' executive director, Neil Mawston, is less a failing on its part, and more the result of increasingly stiff competition. "Samsung is performing well with new 5G models from the Galaxy A series, but it faces increasing competition from Apple in the high-end and the Chinese vendors in the low-end," said Mawston, who admitted that, despite strong mid-range and budget 5G segment performance, Samsung had nevertheless "failed to take advantage of Huawei's demise in Europe."
Xiaomi's success in Europe has also been accompanied by the company climbing a full 84 places on the Fortune Global 500 list, now situated at 338th, making it the fastest growing company in the Global 500's Internet and Retail Category this year. 
"Compared to our past achievements, I'm more focused on our potential growth," commented Lei Jun, Founder, Chairman and CEO of Xiaomi, who noted that "Xiaomi is still a very young yet ambitious company, full of motivation," and that he is confident in the Chinese firm delivering even better results next year.