Xiaomi eyes UK after dominating Europe and global shipments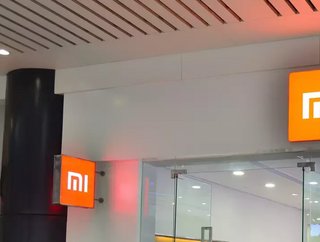 Chinese multinational electronics company Xiaomi hones in on UK smartphone sector as it dominates global shipments and the biggest European markets
For a company that appeared out of the shadows in 2017, Xiaomi is taking the smartphone sector by storm. It's sweeping across Europe, battering almost any brand in its path and leaving them by the wayside as it picks up the customers it's left behind. Ruthless. 
This may sound dramatic, but for a company that has experienced such a dramatic increase in success over the past four years, it's certainly worthy of a little theatre. 
Currently, Xiaomi sits in the top position of the French, Italian, and Spanish markets. It achieved the highest amount of European smartphone shipments in the second quarter of 2021 and even surpassed tech giants Samsung and Apple with a highly impressive 28% market share. And, if its European success wasn't enough, the company managed a top-two ranking of smartphone manufacturers globally in 2021 2Q, bagging a cosy 17% market share.
Who is Xiaomi?
Where did this electronics powerhouse come from? And what, exactly, does it do? Well, Xiaomi emerged into Europe after signing a deal with CK Hutchison, owner of Three, in an attempt to expand its clientele outside of China. The company boasts a wide variety of products ranging from e-scooters to security cameras. Anything falling under the umbrella of 'smart device' and Xiaomi probably has it covered. 
"I know several distributors that wanted to strike a relationship with Xiaomi based on e-scooters, and then smartphones as an afterthought," says research manager for Canalys, Ben Stanton. "But I don't think this is a primary cause of Xiaomi's smartphone success."
Similarities between Xiaomi and the controversial company Huawei are often highlighted, much to the company's disdain. But Stanton acknowledges that the vendors are far from alike. 
"If you look at the structure of its business and the products it sells, Xiaomi really isn't like Huawei at all.
"The main similarity is that it's a word that most people in Europe find hard to pronounce."
"Xiaomi's main strength is its ecosystem and the ability to have several device categories to help the various channels expand their offering and diversify the catalogue," says Marta Pinto, research manager for IDC, who believes Xiaomi's range of products help it to sell itself apart from its Chinese competitor.
But Huawei's demise, alongside other vendors struggling for survival, may have played a prevalent role in contributing to Xiaomi's rise, creating an opportunity for a space in the sector to be filled. 
Reasons for mobile success
Of course, with the number of achievements Xiaomi has obtained and continues to obtain, companies are naturally chasing its formula for smartphone sector success. However, as Stanton points out, it may not be as complex as what some companies believe it to be. 
"Xiaomi has been adept at pushing new forms of marketing rather than 'above-the-line' traditional forms of marketing such as TV adverts or billboards across cities.
"These older methods have been used a lot by the likes of Samsung and Apple, but Xiaomi hasn't seemed to do too much of this - instead focusing on social media campaigns and community-based marketing that has been built through word of mouth."
Yet, on occasion, all success seems to come down to is the company's ability to blow its own trumpet and celebrate its growth in as public a fashion as possible. 
"I'd say, in the last year or so, that Xiaomi has done better than most other vendors, especially in Europe when it comes to highlighting successes. 
"When Xiaomi becomes number one or even in the top three in a particular market, it goes out of its way to showcase this on social media and through press releases in some cases."
Breaking into the UK
The UK is no easy market to break into. In fact, analysts have highlighted how "brand-orientated" the country is and the difficulties this poses to new and emerging companies. 
But that doesn't mean it's impossible. 
After an initially slow start in comparison to other European countries, Xiaomi is reportedly preparing to revive its drive to target the UK smartphone industry. Its battle hasn't been an easy one, having to contend with overstocking and the closure of its flagship store in March 2020, but the company remains stubborn in the face of defeat, refusing to be beaten. 
The appointment of its new Head of Distribution for the UK and Ireland, Darren Seward, got the ball rolling, closely followed by its welcome of tech-experienced Jay Frankenberger. Now, the company has set the ambitious target of becoming one of the top three vendors in the UK by the end of 2021. 
"We know it's a very tough market with two big players [Apple and Samsung]," says Frankenberger. "But my job is to remove some of the reliance on these two brands."
Tense times ahead for competing mobile giants
The UK smartphone battleground is set to get messy as competition heats up to break the UK's mobile industry. Xiaomi competitors such as Oppo, Vivo, and OnePlus are all eyeing up the UK market with a hungry glint in their eyes, and aggressive marketing campaigns seem set to swarm the country as no company is willing to back down. 
"Xiaomi has to find the balance between the old business model and something fresh and new, especially around selling a higher proportion of premium phones," says Stanton. "I expect that Xiaomi's eyes will be firmly fixed on the mid to high tier, as there's only so much growth to be had from the low-end segment.
"I wouldn't bet against Xiaomi at this stage. A lot of the European channels have now invested heavily with Xiaomi, and it's in their interest for it to grow, so it's got the wind in its sails."
It's not clear whether Xiaomi will succeed in achieving its top-three UK smartphone target by the end of this year, nor whether it will be able to break into the UK marketplace at all. But the company isn't willing to abandon its mission of acquiring top spot across Europe, although the UK looks to be its toughest market to crack yet