Vodafone appoints Margherita Della Valle as new Group CEO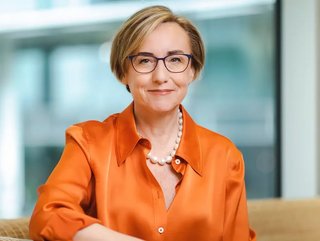 Margherita Della Valle has been appointed Group CEO at Vodafone. Picture: Vodafone
Margherita Della Valle has become Vodafone's first-ever permanent female CEO and is one of only 10 women at the helm of the UK's top 100 listed companies
Vodafone has announced Margherita Della Valle as its new Group Chief Executive.
It comes after Nick Read stepped down towards the end of last year following four years in the top job. The company named Della Valle as Interim Chief Executive, before her appointment was officially made permanent on Thursday (27 April).
Della Valle will also continue as Group CFO until an external search for a new candidate has been completed. She is one of only 10 female CEOs at the UK's top 100 listed companies and Vodafone's first permanent female CEO.
She said: "I am honoured to have been appointed as Group Chief Executive. Vodafone has a unique position in Europe and Africa with strong customer relationships, networks and people.
"To realise our potential, Vodafone needs to change. We know we can do better. My focus will be to improve the service for our customers, simplify our business and grow."

New Vodafone boss brings 'strong track record'
Jean-François van Boxmeer, Chairman of the Vodafone Group, said the process to find Read's successor had entailed a "rigorous internal and external search."
He added: "On behalf of the board, I am delighted to announce the appointment of Margherita as Group CEO.
"Margherita has a strong track record during her long career at Vodafone in marketing, operational, commercial and financial positions. Over the last few months as Interim Group CEO, the board and I have been impressed with her pace and decisiveness to begin the necessary transformation of Vodafone.
"Margherita has the full support of myself and the board for her plans for Vodafone to provide better customer experience, become a simpler business and accelerate growth."
Approaching three decades of service, Della Valle has been with Vodafone since 1994, working in a variety of roles across her tenure including Europe CFO, Group Financial Controller and Deputy Group CFO.
Della Valle will earn a base salary of US$1.56 million, with her bonuses limited to a maximum of 200% of her base salary.