UK Government approves taller masts in rural areas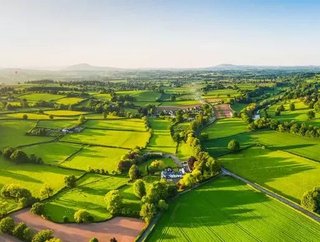 In a bid to combat "not spots", the UK government has altered legislation to allow for new and existing rural masts to be up to five metres taller...
The UK Government is going ahead with new legislation that will allow mobile phone masts in rural areas to be up to and two metres wider, a 20% increase over previous limitations. 
The move has largely been hailed by the country's telecom sector as a step in the right direction, as it will allow the UK's four carriers to provide more consistent coverage with fewer towers, and close up glaring "not spots" - areas with poor, spotty coverage - in their networks. 
"We want to level up the country and end the plague of patchy and poor mobile signals in rural communities," the Conservative Party's digital secretary, Oliver Dowden, said.
"Today we are setting out plans to make it easier for mobile firms to transform connectivity in the countryside and propel villages and towns out of the digital dark ages – providing a welcome boost for millions of families, businesses and visitors." 
While masts located in (which were previously limited to 20 metres instead of the national cap of 25) will still have to go through a more rigorous planning permission process, concerns have been raised about the impact the infrastructure will have on the UK's rural spaces. 
CCS Insight analyst Kester Mann said in an with the BBC that, "it is vital to strike the right balance between improving connectivity and preserving the beauty of the countryside."
Phil Sorsky, a senior vice president at network infrastructure firm CommScope, called the announcement "that network operators will be able to build taller in rural areas" a "promising step towards speeding up the 5G network rollout." 
He admitted, however, that the process of rolling out taller masts would require operators to . For example, integrating technology into a range of slim antennas that are packing more functions into a neat footprint will suit contemporary thinking on urban design and respects the public's view."
Sorsky added: "While changes won't happen overnight, investing in the digital transformation of our country will have long term and far reaching benefits for us all – both economically and socially. Building the infrastructure to supply fast, reliable connectivity to businesses will ultimately underpin our efforts to build back from the pandemic and so this is certainly a positive move from our perspective."