UK Government approves $44bn O2, Virgin Media merger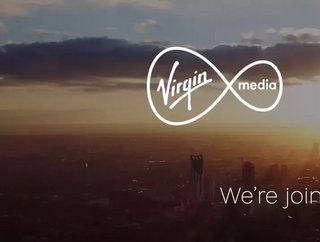 After receiving preliminary approval last month, the O2-Virgin Media merger, valued at $44bn, has received the green light from the UK CMA
The UK's antitrust watchdog, the Competition and Markets Authority (CMA) gave the green light this morning to a potential merger between two of the UK's biggest carriers. 
Orchestrated by parent companies Liberty Global and Telefonica, the merger will see the creation of a new company that brings together O2 and Virgin Media, two of the country's leading telecom operators with a combined customer base of 46mn video, broadband and mobile subscribers, including 3.7mn pay-TV subscribers, 5.3mn broadband customers, 4.6mn fixed-line voice subscribers, and 32mn mobile subscribers.
"This is a watershed moment in the history of telecommunications in the UK as we are now cleared to bring real choice where it hasn't existed before, while investing in fibre and 5G that the UK needs to thrive," said Mike Fries, CEO of Liberty Global, and José Maria Alvarez-Pallete, CEO of Telefonica - speaking presumably in haunting unity at a press conference this Thursday. In a joint video statement made by himself and Fries, Alvarez-Pallete added that "we now have a fantastic opportunity to transform the UK's connectivity landscape." 
The merger was announced in May of last year and received provisional government approval last month. The CMA cleared the transaction this morning with no remedies, meaning that the 50:50 merger is expected to close by June 1, 2021. 
The merger has been valued at $44bn and is expected to rapidly create synergies between the two companies to the tune of £6.2bn. The new entity is expected to report revenues in excess of £11bn in its first year of operations. 
According to a statement from the CMA, the merger isn't expected to result in higher costs due to reduced competition in the market. The department was "initially concerned that, following the merger, Virgin and O2 could raise prices or reduce the quality of these wholesale services," which in turn would force other competitors in the UK market like Three to lower the quality of their own services in order to recoup costs.   
Martin Coleman, chair of the CMA Panel Inquiry, said that "It was important to make sure that this merger would not leave these people worse off. That's why we conducted an in-depth investigation." 
He concluded that, "After looking closely at the deal, we are reassured that competition amongst mobile communications providers will remain strong and it is therefore unlikely that the merger would lead to higher prices or lower quality services."