TPG Telecom sells mobile tower infrastructure for US$950mn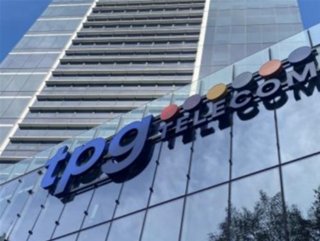 TPG Telecom has sold its mobile tower and rooftop infrastructure to OMERS Infrastructure Management for US$950mn
OMERS Infrastructure Management has acquired the rooftop and mobile tower infrastructure of Australian telecommunications company TPG Telecom, an announcement on TPG's LinkedIN page confirms. The Infrastructure was purchased by OMERS for US$950mn.
In the announcement, TPG said: "Today, we announced the sale of our passive mobile tower and rooftop infrastructure to OMERS Infrastructure Management Inc. (OMERS) for an enterprise value of $950 million. We are delighted to have achieved such a strong outcome for our shareholders and the broader industry, having commenced the initial strategic review at the end of last year."
The company said that the announcement continues to cement its position in the Australian telecommunications market, adding that the sale also builds on its landmark multi-operator core network (MOCN) agreement with Telstra, announced last February.
TPG Telecom predicts that the transaction will deliver net cash proceeds of approximately US$890mn (being the enterprise value less total transaction costs), and aims to use the capital to repay existing bank debt.
TPG Telecom created to merge the resources of two of the largest telecoms companies in Australia
TPG Telecom Limited, formerly named Vodafone Hutchison Australia Limited, was listed on the Australian Securities Exchange on 30 June 2020. On 13 July 2020, it merged with TPG Corporation Limited, formerly named TPG Telecom, to bring together the resources of two of Australia's largest telecommunications companies, creating the leading challenger full-service telecommunications provider.
TPG Telecom is home to some of the largest brands in telecoms, including Vodafone, TPG, iiNet, AAPT, Internode, Lebara and felix. It owns and operates nationwide mobile and fixed networks in Australia.