TowerCos and the race for infrastructure control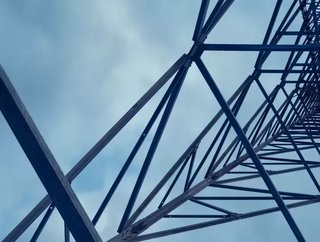 Alessandro Puglia, Head of Digital Innovation, Strategy and Transformation for Telecommunications at Capgemini analyses the changing telco landscape
As the 5G rollout continues at pace, the status quo of the telco world is being upset. New tower companies or TowerCos are being created, and they're racing to control the 5G infrastructure that will enable our hyper connected future. 
This is in stark contrast to what has come before. Historically, Europe's telcos have considered ownership of both their passive and active network infrastructure as a fundamental aspect of their business model. Today, however, we're seeing a pivot away from this long-held approach, with telcos either spinning off their wireless masts into separate business units or selling them off completely. 
Although the reasons differ from business to business, broadly speaking this is part of a trend of telcos distancing themselves from their traditional role as mere 'connectivity providers'. Instead, as 5G deployment and use cases begin to pick up steam in enterprise, telcos are repositioning as solution-driven providers of services.
Maintaining infrastructure is costly, both in time and money. Losing themselves from their infrastructure responsibilities means telcos can divert investment to where the 5G money is made: providing vertical-specific 5G solutions that integrate connectivity, platforms, applications, and devices for their enterprise customers in the early days of 5G implementation. 
With existing infrastructure available for purchase, and demand for new towers to support growing data demand rising, we're already seeing acquisition sprees from major TowerCos both in Europe and farther afield.
The challenge for TowerCos
Despite all the cash changing hands through the 5G infrastructure space, the winners and losers will not simply be determined by who has the most sites and who has the fewest. Increasing demand for new towers and tenancies, coupled with increased competition from other TowerCos has and will continue to put pressure on prices and service levels.  
5G deployments complicate operations for TowerCos, impacting not only the volumes, but the nature of the infrastructure work. This includes upgrades to existing towers, new fiber runs, and new deployment models in non-traditional tower locations.
In this context, profitability for TowerCos, and satisfaction for their customers, will hinge on addressing any and all operational inefficiencies. For instance, accurate asset inventory is crucial to planning and maintenance activities. However, given the scale of new deployments, and their often remote locations, sending human engineers to inspect the sites manually represents untenable operational costs.  
TowerCos can't circumvent this problem merely by reducing their maintenance activities. Maintenance costs may be high, but the cost of inaccurate or incomplete inventories is greater still. Faults are fixed more slowly, customer experience is negatively impacted, and revenue lost. 
Increasing digitisation to increase profitability
With profitability relying so heavily on efficiency gains and cut costs, TowerCos will need to push fresh investment into digital solutions and data systems. This has traditionally been a blind spot. For instance, they have been slow to adopt digital portals and portfolio management tools for their partners and customers. 
Modern tower portfolio management systems can connect TowerCos' full ecosystem of customers, landlords, suppliers, and sub-contractors in real-time. This more holistic view can accelerate site development, streamline collocations, and standardise leasing.
While major telcos have invested heavily in advanced data management systems, the same can't be said for TowerCos. This lack of investment has left an intelligence gap around sites, meaning it's near impossible for TowerCos to accurately understand and predict the profitability, tenancy ratios and return on investment for individual sites. 
Through investment in big data, artificial intelligence and machine learning solutions, TowerCos will have access to the status of an account, project, case, or tower instantly. Improved tower data sets mean TowerCos can increase efficiencies even more, by leveraging Digital Twin solutions. These can deliver tower enhancement planning, virtual design, scenario simulation and evaluation and automated equipment recognition. This comprehensive feature set means monitoring of performance and anticipation of problems is far easier, while also reducing the costs associated with sending engineers for on-site inspections. 
Moving to innovative new services
Most TowerCos will first and foremost concentrate on their core business of real estate management and passive infrastructure. However, with these digital solutions in place, the TowerCo value proposition can begin to reach far further. By unlocking the value of tower proximity with customers and users, TowerCos have opportunities to enlarge their customer base, for instance embracing partnerships with IoT companies to ensure consistent coverage and meet the growing demand of internet-based applications.
For instance, multiple TowerCos have partnered with network operators for smart city projects. It's a great deal for both parties: TowerCos increase their tenancy ratio, cost efficiency and revenue, while network operators expand their low-bandwidth "0G" network, extending their footprint within the smart city ecosystem. 
Market consolidation
We should expect further consolidation in coming years, with three or four major TowerCos dominating the European market. Even if only a handful of players hold all the sites, their success will rely on more than just site ownership. To maximise the value of their assets, digital capabilities will be needed for supporting tenancy ratio increases and value for stakeholders. However, most crucially, it's the move towards value-added services and partnerships, which take full advantage of strategic locations and assets that will truly decide the shape of the tower landscape.