Is there a place for MVNOs in the UK's 5G future?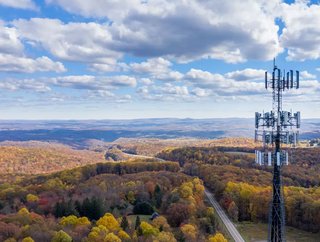 Industry experts weigh in on the past, present, and future role of Mobile Virtual Network Operators as the UK wades into the 5G era.
Mobile Virtual Network Operators (MVNOs) - mobile carriers that don't own any physical infrastructure, instead offering services by piggybacking on the assets of another Mobile Network Operator (MNO) - have historically found themselves on the back foot whenever a generational technology leap started to hit the market. 
"In previous generations, such as 4G, there was an extended lag between when the host operator offered 4G to its retail customers and when it was offered to MVNOs," explains Hamish White, CEO of Mobilise. By White's estimate, the gap between MNOs in the UK offering 4G services commercially and the country's MVNOs launching their own 4G products was a full 12 months. This unfortunate reality created serious customer retention and engagement issues for the UK's MVNOs last decade, as MNOs leveraged their network control to keep high-spending data customers to themselves for as long as possible.  
Now, with 5G adoption in the UK rising steadily, are MVNOs about to be left on the sidelines once again while MNOs reap the rewards? Or has the game changed? 
With a greater variety of new opportunities stemming from the business and wholesale sectors, the growth of non-traditional network applications like IoT, and the overall shift towards telecoms as user-experience companies rather than utilities firms, maybe a better question to ask is, "when 6G rolls around, will there be any telecoms left that aren't MVNOs?"
The Risks to MVNOs
So far, it seems as though MVNOs aren't going to be shut out of 5G until the big players have had their fill. This time around, White reflects, "major MVNOs have had access to 5G in a much shorter time frame." This, he notes, has been largely positive for MVNOs, who aren't visibly at a disadvantage in their customers' eyes. However, he adds that "this also signals that MNOs either see 5G as less of a competitive advantage compared to previous generations, and are therefore willing to make it available to potentially competing MVNO brands." If major MNOs don't consider 5G to be a core differentiator when it comes to attracting new customers, MVNOs having access to 5G at the same time might not be enough to remain competitive, as MNOs look to enterprise sectors like manufacturing, transportation, and supply chain in order to drive new revenue streams. 
It makes a lot of sense; while Ericsson's consumer mobility report from earlier this year found that smartphone users were willing to pay over the odds for 5G by about 9%, that kind of revenue boost isn't enough to justify the multi-billion pound cost of rolling out 5G in the UK alone if consumer prices are expected to remain essentially stagnant. 
White explains that "With the introduction of 5G, data consumption is exploding, and unlimited plans are becoming more prevalent." In South Korea, 5G has the highest user penetration rates in the world, the country's leading MNOs have reported that the average smartphone user consumes about 32 gigabytes every month. By comparison, data from the UK Government's watchdog Ofcom points to the UK's average data consumption muddling along at just 2.9 gigs per month in 2020 - even at the height of lockdowns, remote work, and swelling 5G adoption. 
"The increase in data consumption appears to be accelerating dramatically with 5G," White notes. "As a result, MVNOs are at risk of significant profitability erosion if wholesale pricing is not dynamic enough to adapt to this increasing data consumption rate."  
Targeting the Enterprise Market 
Rather than going after the consumer market, then, what if MVNOs look where the MNOs are looking - at the enterprise market? 
James Kirby, SVP & Head of EMEA Business at CSG, thinks that there are "many opportunities" for MVNOs to fit into the UK's 5G future, but adds that "the urgent need for product innovation and delivering real customer value makes those related to B2B 5G… particularly compelling." 
Providing enterprise and wholesale solutions has a lot of potential for MVNOs to unlock new sources of revenue, and some of them - like BT - aren't doing it alone. 
"Thinking beyond traditional mobile, the IoT market is predicted to be worth almost £1bn in the next four years and MVNO partnerships will play a big role in maximising BT's share of market in this growth sector," says Nick Wootten, BT Wholesale's Director of MVNO. Wootten believes that close partnerships between an MNO like EE and various, more specialised MVNOs (including BT Mobile) can be a source of mutual benefit as the traditional vendor-supplier relationship which characterised MVNO-MNO relations in the 4G era starts to disappear. 
Mike Cartwright, Head of Wholesale at Vodafone UK, which hosts the virtual networks of VOXI, Virgin Mobile, Asda Mobile, Lebara Mobile and Talkmobile on its network, is also a believer that "MVNOs will continue to play an important part of the UK mobile market as we progress towards a 5G future." MVNOs, Cartwright explains, "increase the choice and flexibility available for customers, and often have a really strong presence among specific customer segments, such as the youth market, and with adjacent service providers such as those offering home broadband/TV." Again, as with BT, building dedicated, long term partnerships (Cartwright is quick to highlight the recent extension of Lebara Mobile's exclusive MVNO partnership with Vodafone, which gives its customers access to Vodafone's 5G network) look like a way for MNOs to fit more services under their umbrellas without having to directly invest in new capabilities as heavily - or at least target their investments where they'll make them the most money. 
An All-MVNO Future? 
A pessimist might, at this point, suggest that closer partnerships with bigger companies is a sure fire way to put MVNOs on the track towards becoming de facto subsidiaries boxed into increasingly niche market silos by the MNOs on which they rely for their supporting infrastructure. Dan Worman, the Executive Director of newly launched Cinos Mobile - an MVNO targeting the UK's already saturated market - is confident that the 5G era is one of opportunity rather than struggle. "As the new world of hybrid work unfolds and 5G gains momentum, it's important that businesses recognise the infrastructure and investment required to enable a workforce that can work anytime, anywhere," he says. "Everybody will need a mobile device, you can't really get away from that fact - and for MNVOs this creates an opportunity to deliver rich mobile experiences." 
Kirby takes the idea of a bright future for MVNOs a step further. Noting the current trend across Europe, wherein the infrastructural elements of telecom operators are being spun off into independent tower operators - or infracos - he speculates that "Today, there is a 5G requirement in any new technology solution, representing a paradigm shift that requires operators to establish new ecosystems and evolve into MVNOs to survive in the digital economy. Investing in their networks and driving collaboration and innovation through dynamic ecosystems are the critical elements that will lead them to win and take greater market share in a 5G world." This shift, Kirby predicts, "will position MVNOs in the driver's seat for the next decade when yet another network evolution and IT cycle comes to bear."
Written by Harry Menear