Telstra in talks to buy Digicel Pacific in Australian deal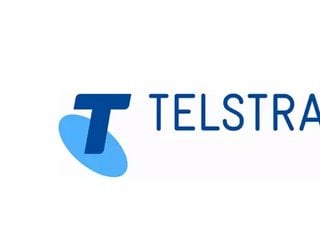 Telstra is looking to purchase the Pacific operations of the telecommunications firm Digicel Group in partnership with the Australian government
Telstra has announced today that it is in talks with the Australian government as it looks to purchase the Pacific operations of the Jamaican telecommunications company, Digicel Group. The move is considered to be politically motivated in an attempt to block China's influence in the region. 
According to Telstra, the majority of bids for Digicel would be financed by the Australian government. Digicel is currently the largest mobile phone carrier in the Pacific and has operations in Fiji, Papua New Guinea, Samoa, Tahiti, and Vanuatu. 
While no specific financial details were provided, Australian media has reported that, if secured, the deal would be worth about US$1.5bn (AU$2bn) with the Australian government paying around US$1.1bn (AU$1.5bn).
The media claims that equity will be split after debt and Telstra will acquire up to 30% of the company.
Chinese sale a "cause for concern" due to competition with U.S allies 
Selling Digicel to a Chinese company would be a "cause for concern" for the Australian government due to strategic competition between U.S allies and China in the Pacific region. Jonathan Pryke, Director, Pacific Islands Program at the Lowy Institute, a Sydney-based think tank, explained: "The Australian government is trying to achieve a few things at once. Digicel is the primary player in the Pacific and Australia sees it as a strategic asset that they can't allow to fall into the hands of China. They are keen to get Australian business back into the Pacific and they've come to the realisation that they are going to have to underwrite".
A deal would also mean that Digicel would underwrite its future revenue forecasts for the next three years, according to the Sydney Morning Herald. 
Undersea cables 
As a company with a large market share in Papua New Guinea, Digicel uses a submarine cable from Sydney constructed with funding from the Australian government to expand data services there.
Built in 2018, the 4,700-km (2,900-mile) Coral Sea cable was largely funded by the government to head off initial agreements between Papua New Guinea and the Solomon Islands for Chinese telecoms company Huawei to lay it. 
Australia, in partnership with the United States and Japan, is also financing an undersea optic fibre cable for Palau, while Nauru, a small country in Northeast Australia, is planning to construct an undersea cable to connect an Australian network. The country rejected a Chinese proposal to lay the cable.