Telenor: Advancing telecommunications and connectivity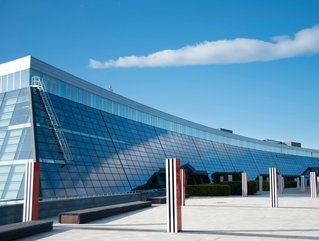 We profile Telenor, a leading telecommunications company across the Nordics and Asia, taking a closer look at its history, leadership and specific services
Norwegian multinational telecommunications company Telenor was originally founded in 1855 as a state-operated monopoly telegraph services provider and is led by CEO and President Sigve Brekke. After telegraphs, Telenor then moved to telephones and broadcasting networks before transitioning to current digital innovations.
In 1990, Telenor entered global partnerships to create mobile and satellite services. Along with its partners, the company created technical solutions such as satellite services, the NMT 450 (Nordic Mobile Telephone), and GSM mobile systems. Today, Telenor is involved in several industries including 5G, IoT, edge computing, AI, and cybersecurity.
The Telenor Group consists of companies across the Nordics and Asia and includes Telenor Norway, Telenor Sweden, Telenor Denmark, and DNA Finland, which is the third-largest mobile and fixed broadband operator in the Finnish market.
Sale of Telenor Myanmar approved by Myanmar authorities
Telenor recently announced that the sale of its Myanmar subsidiary to M1 Group had been approved by Myanmar Investment Commission. During the regulatory approval process the Myanmar authorities made it a condition that M1 Group should have a local partner in the ownership of Telenor Myanmar after the transaction between Telenor and M1 closes.
Speaking at the time of the news released on 18th March 2022, Sigve Brekke, President and CEO of Telenor Group, said: "Telenor has to leave Myanmar to be able to adhere to our own values on human rights and responsible business, and because local laws in Myanmar conflict with European laws. The security situation is extreme and deteriorating, and we must ensure that our exit does not increase the safety risk for employees.
"With limited options available, the sale of Telenor Myanmar is deemed to be the most realistic alternative to keep our employees safe. Because of the current situation, we are significantly constrained in our choices and with this approval the transaction can be finalised. Telenor has not been party to any dialogue between M1 and its local partner," he said.