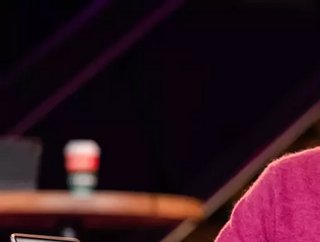 With the announcement that T-Mobile may decommission some of its cells and enter into the US 5G market, things are changing for the telecoms company.
T-Mobile US is in the middle of a pivotal phase in the company's operations, announcing that it would either need to sell or decommission some of its smell cells, while, at the same time, announcing that it was looking into controlling the 5G market. 
T-Mobile plans to dominate the global 5G market 
The company announced that it was planning to take over the global 5G market, with Mike Sievert, Chief Executive Officer of T-Mobile, believing the mobile telecom could be the leader in 5G for the next decade. He said: "We're making the rules for the 5G era because we're way ahead — and I mean miles ahead — and those rules are going to be customer friendly and we're going to be able to monetize ... this lead over the decade," We're going to hold on to this 5G lead for the entirety of the 5G decade". 
Following its investments in the new network infrastructure, T-Mobile saw its stock rise and now claims that it has "5G coverage for 295mn people across 1.6mn square miles". Calling the future "5G internet pure-play", he said that the organisation plans to increase the reach of its Ultra Capacity 5G network by as much as 40% this year.
He said: "We're covering 140 million people with that today, compared to like 4 or 5 million with the other guys, and we're going to be at 200 million by the end of this year. "It puts us years ahead of the other guys". While T-Mobile's shares have recently dropped by 0.69%, the stock price has increased by more than 6% this year, beating AT&T's 1.11% rise and Verizon's 2.64% decline. 
Decommissioning small cells 
The news of T-Mobile's 5G takeover comes at the same time as its announcement to decommission some of the operator's small cells after it found that it has too many. Neville Ray, President of Technology at T-Mobile US,  reiterated a goal of operating nearly 50,000 small cells, but that number rose to 70,000 following an estimation from the UBS equity research analyst, Batya Levi. 
In a statement, Neville said: "I have more small cells than I need. Is there some decommissioning in that space? Potentially, yes. We are looking to collapse and combine and do that most efficiently to build that density, capacity, and performance".
He added that T-Mobile also has "more macro sites than I really know what to do with", reducing the need for small cells. Ray explained that small cells would be "strategically deployed"  in areas requiring additional coverage and capacity.
It seems, then that T-Mobile has ambitious plans for the future as it looks to control the 5G network for the next ten years. Whether this is plausible or not remains to be seen.