Stonepeak is buying Astound Broadband for $8.1bn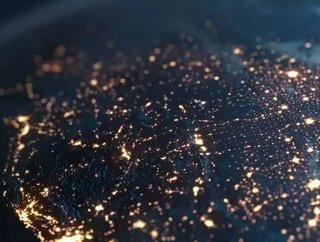 As the pandemic wears on, Stonepeak has snapped up the West Coast internet provider for $8,000 per subscriber...
Stonepeak Infrastructure Partners, a private infrastructure investment firm, has revealed that it plans to buy the US' sixth-larget cable operator, Astound Broadband. The deal, which was , will see Stonepeak pay a total of $8.1bn - including debt - in a transaction which is expected to close in Q2 of next year. 
The deal will essentially see Stonepeak pay an average of $8,000 for each Astound subscriber. 
Astound's current owners, TPG Capital and Patriot Media Management, have expanded the company's asset portfolio through a series of acquisitions that began in 2016. Currently, Astound operates several regional cable providers throughout the United States, including RCN, Grande, Wave and enTouch, and has a fibre network spanning approximately 23,000 miles. 
The company currently offers its services in eight of the US' top 10 metro areas, including Chicago, Eastern Pennsylvania, Massachusetts, New York City, Northern California, Oregon, Texas, Washington DC, and Washington State. 
"We have created a market leading broadband platform with national reach, broad capabilities and expertise, and exciting growth potential," said Jim Holanda, CEO of Patriot Media, which is remaining at Astound as a management team, establishing a new partnership with Stonepeak.
"We are very eager and excited to partner with a premier investor such as Stonepeak to further accelerate our growth and take our companies to new levels of customer satisfaction and performance. We also want to thank TPG for their great support and partnership over the past four years," he added. 
Although Astound's primary business focuses on cable TV - a market that has shrunk dramatically over the past few years - the company has pivoted towards high-speed internet services, which the pandemic has placed in increasingly high demand. In response, Astound has dramatically expanded its broadband coverage capabilities, and both Stonepeak and Patriot Media have stated that they intent to continue investing in both infrastructure and innovation as Astound moves forward. 
"We've had a long-held theme and belief in the growing value of broadband infrastructure, culminating in our successful investment in Astound Broadband, in partnership with Patriot Media," said David Trujillo, Partner at TPG. "We're proud to have been part of the company's journey, which has been characterized by significant platform expansion, strong growth and great leadership. We wish Steve, Jim and the outstanding Patriot management team well, as they continue to grow Astound in partnership with Stonepeak." 
A report by Bloomberg found that Comcast and Charter Communications - the US' two leading internet service providers - added to their networks this year. Internet coverage in the US is expected to become an even more essential utility as the COVID-19 pandemic drives a huge spike in remote work and digital transformation projects.