Smartphone sustainability to influence consumer choice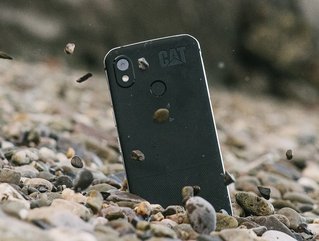 Research by telecommunications company Bullitt Group and Cat Phones has highlighted an increase in demand for sustainability and durability in smartphones
The sustainability of mobile phones is set to be one of the biggest issues guiding consumer choice in the sector, according to analyst research by telecommunications firm Bullitt Group.
Growing consumer awareness of the environmental consequences of their purchasing decisions has influenced many sectors in recent years but until recently have been slow to impact mobile phones. Industry expert Ben Wood believes that is now changing.
Durability (47%) and recyclability (29%) are already among the top five factors guiding choice of phone brand according to recent research
Nathan Vautier, CEO Bullitt Group, said: "Our customers, and consumers more generally, are putting greater value on sustainability and want their phones to last longer and to be repairable - and rightly so, given what's happening with the environment.
"With rugged devices that are built to survive drops, falls, spills, and water submersion, device lifecycles are inherently longer as our products do not break so easily. Offering repair and service options for if something does happen helps keep them going for longer still. It's not a complete solution but it's a move in the right direction. We took some big steps in 2021 to address sustainability and have ambitious plans to go further this year and beyond," Vautier added.
Cat phones, made by UK-based company Bullitt Group, are designed specifically to be rugged, with devices that are built to last and as such have a longer lifespan. According to Bullitt, Cat phones have a much longer lifespan of 42-48 months – up to 45.5% longer than many mainstream brands - due to their tough, rugged construction
Consumers desire increased lifespan and durability
Pete Cunningham, VP Product, Bullitt Group said: "Our customers want phones that last for longer and we build our products to do just that. Other manufacturers have a much more superficial approach to ruggedisation which is what sets us apart.
"There are no short-cuts to building a truly rugged phone. Drawing on 10 years of research and experience in rugged design and materials science, all Cat phones are engineered to be tough from the inside out.
"Our phones are packed full of high-grade, waterproof components that are protected by impact-resistant casing and dirt-proof seals. Waterproof, dust-proof and drop-proof our phones are rugged to the core."