SK Telecom allocates $5bn to become South Korea's SoftBank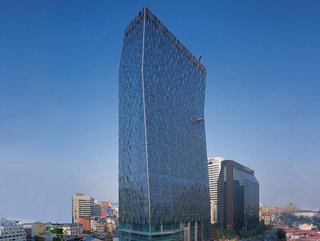 After spinning off multiple business units, SK Telecom plans to invest heavily in tech startups over the next three years.
One of South Korea's three major telecommunications firms, SK Telecom, is pivoting towards a platform approach, similar to other Korean software giants like Naver and KaKao, as well as Japanese tech investment giant SoftBank. 
"Retail investors still find telecoms a boring stock and we are working very hard to make that otherwise," said Huh Seok-joon, an Executive Vice President at the company in an interview with Bloomberg earlier this week. 
Armed with a $5bn investment budget for the next three years - largely raised through a recent string of spin-offs and IPOs - SK Telecom will reportedly set out to find success similar to that which SoftBank found with fast-moving-consumer-goods and ecommerce startup Coupang. 
Coupang is South Korea's answer to Amazon Prime - offering a marketplace approach and rapid delivery of consumer goods ranging from curry paste to bicycles (both things I bought on Coupang last week). The company underwent a massive IPO in March, which saw its stock soar by 40% after listing on the New York Stock Exchange. The company, which now has a market cap in excess of $102bn, has yet to turn a profit - amassing approximately $4.2bn in losses over the past decade. 
There are also reports of very Amazon-like working conditions within Coupang's fulfilment centres, with ultra-high employee turnovers, and workers pitted against each other for the right to coveted permanent contracts. One employee with the surname Yi, a 48 year-old night-shift foreman, died in March of a cerebral hemorrhage tied to working long, high-stress hours in pursuit of his permanent contract. Yi is one of eight Coupang fulfillment workers to have died due to overwork so far.
The success of Coupang's IPO drove record profits for SoftBank in Q1 of 2021, and represented a return to form for the company, following a string of shaky investments, including the spectacularly un-profitable WeWork. 
Now, SK Telecom plans to invest heavily in pursuit of "finding the next Coupang," with Huh explaining in their interview with Bloomberg that "Our interest is very simple, we want our share price to go up." 
Once the major split announced last week is complete, SK Telecom says that it plans to boost its net asset value by 30% each year to about $67bn.