The shadow of a telecom monopoly looms over India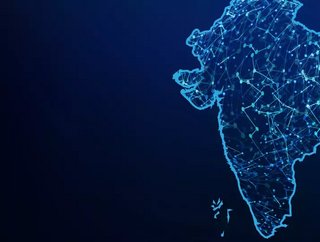 India's telecom market is shrinking - something that bodes ill for more than half a billion telecom subscribers throughout the country. 
Vodafone Idea (recently rebranded into Vi) is struggling to remain afloat in the Indian market. Earlier this year, the company - which is currently the country's third-largest telecom operator - revealed that it had amassed huge debts to the tune of ₹1.8 lakh crore (about $365mn), along with significant operating losses in the previous quarter. 
While the company's now-ex chairman, Kumar Mangalam Birla, made spirited efforts to obtain state support in exchange for a 27% stake in the company, so far the Indian government doesn't appear to be interested in bailing the company out. 
Vodafone Idea has been hemorrhaging subscribers thanks to a brutal pricing war launched by competitor Reliance Jio - currently the country's leading telecommunications player - and the national number two, Airtel. 
Reliance Jio in particular has been looking to tempt customers away from its competition with a string of projects aimed at delivering budget handsets, which currently rule the Indian market. The company recently announced a collaboration with Google to build a new Jio smartphone with "an optimised version of Android OS and a new 5G collaboration powered by Google Cloud." 
As a result, Vi looks, on all accounts, like it might be on the brink of collapse. The uncertainty created by the carrier's strife is further compounding the issue, prompting panicked customers to preemptively jump ship to its competitors. 
The result almost inevitably seems like it will be the shrinking of the Indian telecom sector from three roughly equal carriers to two. Not only is it proven that duopolies inevitably lead to less consumer choice, higher prices, and lower quality service (just look at ISPs in the UK and US, who frequently structure their networks so as to offer consumers a single viable choice of carrier and then bleed them dry - seriously, as a past Comcast user, it's vile), but the customers fleeing the collapsing Vi are disproportionately moving in the direction of Reliance Jio. If the lion's share of those consumers end up with Jio rather than Airtel, the imbalance between the country's top carrier and its number two is going to grow even more severe. If that happens, then Reliance Jio could very easily repeat the process, forcing Airtel into the same position that Vi currently finds itself in. And then, just as three became two, two could become one. India's 1.3bn people could find themselves with a single viable option for their telecommunications needs by the end of the decade - an arrangement that will benefit Jio and Jio alone.