ServPac opens Hawaii's largest data centre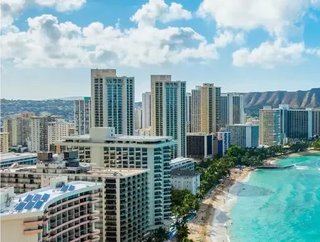 ServPac's MTP facility is both Hawaii's largest data centre, and the only one with Tier IV certification...
Hawaii's homegrown data centre operator and the state's largest telecom provider, , on Monday the official opening of its new MTP data centre in central Oahu. The 30,000 square foot facility is situated in Mililani Tech Park, and ServPac is currently in the process of scheduling tours for interested parties.
First announced , the MTP facility is not only the largest data centre in Hawaii, but also the islands' only facility with a Tier IV certification. The data center delivers a 2N redundant critical power and cooling systems for guaranteed 99.999% uptime. 
The facility is carrier-neutral, with multiple fiber entrances, offering access to multiple providers and Servpac's fiber optic network. As the only Tier IV data center in Hawaii, MTP offers ServPac's customers the most advanced power and cooling technology to safeguard their data from system outages and loss of mission critical information available in the state. With access to Hawaii's largest carriers, including Servpac's own dedicated fiber network, customers are able to access their data safely and efficiently, the company claims. 
The data centre's location 10 miles inland and 850 feet above sea level, makes it particularly well suited to deliver business continuity and disaster recovery, particularly during the Pacific hurricane season, which lasts from June to the end of November. The data center also offers Disaster Recovery offices with 100 hot desks and 20 private suites, available on-demand for local businesses with back-up power. On-site amenities include a lounge room, kitchen, and conference rooms with 24x7 access. The Mililani location offers access for local businesses needing immediate protection from disruptive events such as hurricanes, tsunamis, and power outages. Located on a 5-acre lot, the facility offers expansion space based on customer demand.
"In the last 20 years, there have been no major investments for data centers in Hawaii," said Richard Zheng, President and Founder of Servpac, in a company press release. 
"Now more than ever, businesses need a reliable, local digital infrastructure to build their capacity and address their data needs. We've listened by expanding Hawaii's digital landscape with a best in class data center for customers in their own backyard." 
ServPac hopes that their new facility will provide an attractive cost-cutting option for Hawaiian and APAC businesses looking to reduce overheads and embrace digital strategies during the ongoing pandemic. 
Servpac, headquartered in Honolulu, is Hawaii's largest CLEC (competitive local exchange carrier) providing integrated telecom, managed IT and data center solutions for Hawaii businesses. Established in 2004, Servpac offers data center colocation, fiber connectivity, private Cloud hosting, VoIP phones, and managed network for businesses - all supported by a dedicated fiber network and 24x7x365 customer support.