Samsung reclaims top spot, global sales exceed expectations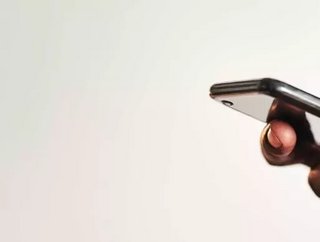 The smartphone market performed better than expected in Q3, with 353.6mn devices shipping worldwide...
A new report from IDC has found that the global smartphone market exceeded expectations in Q3 2020. In spite of the ongoing economic impact of the COVID-19 pandemic, smartphone makers sold approximately 353.6mn devices this quarter, which only represented a 1.3% drop in shipments year-on-year. 
With shipments totalling 80.4mn units (a 2.9% growth year-on-year), Korean smartphone manufacturer Samsung again reclaimed its tenuous top spot as the global leader of smartphone sales, after being earlier in the year. 
The Chinese tech giant shipped a mere 51.9mn smartphones in Q3, a massive drop of 22% year-on-year. Ongoing US sanctions and a wave of anti-Chinese sentiment in India have led to concerns over Huawei's future as a smartphone maker outside of China, something that even the recent launch of its new Mate 40 series has done little to alleviate. 
Previously, the IDC had forecast a 9% decline for the period, but the reopening of global economies prompted stronger sales, particularly in India, which overtook the United States to become the world's second-largest smartphone market after China earlier this year. The Indian market performed very strongly in Q3, largely driven by a mass migration to remote work and online education. 
The report also notes that other developing markets, like Brazil, Indonesia and Russia, also experienced strong growth. 
"Although there was an element of pent-up demand that fueled market growth, it was mainly the array of heavy promotions and discounts that accelerated growth in these markets," said , research director with IDC's , referring to strong sales on online platforms like Flipkart and Amazon, which held massive consumer events over the past two months. 
He added that, "In India, distance learning has actually boosted the demand for low-end smartphones as they are a more affordable option compared to tablets. The increased low-end demand only further increases competition and adds pressure to the vendors' bottom line."
In contrast, more developed markets with higher existing smartphone penetration experienced significant declines, with sales in the US and China dropping significantly, although ongoing 5G rollouts and the launch of are expected to be behind a rebound of sales during the holiday period and leading into 2021.