Qualcomm unveils Snapdragon 888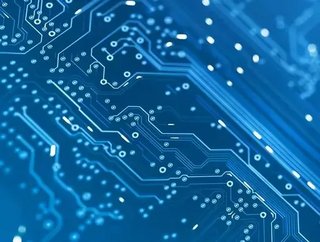 The next generation chipset promises to bring advanged 5G, AI, gaming and security to the next generation of Android phones...
US-based chipmaker, Qualcomm has its next generation flagship chipset during the company's annual Snapdragon Tech Summit Digital 2020. The new chipset, Qualcomm claims, is a revolutionary step forward in mobile computing capabilities. 
In fact, the company seems so confident that this new chip represents a multi-generational leap that they've broken convention in naming it. Up until earlier this month, all sources pointed towards Qualcomm introducing the Snapdragon 875. 
Meet the Snapdragon 888
Set to replace the Snapdragon 865 across next year's release cycle of premium smartphones, the Snapdragon 888 will set the benchmark for flagship phones in 2021, according to Qualcomm itself. 
At the event, Alex Katouzian, SVP and general manager of mobile, compute and infrastructure at Qualcomm said, "The new flagship Snapdragon 888 Mobile Platform will enable OEMs to further differentiate their devices, and allows users to experience the latest cutting-edge mobile technologies."
The Snapdragon 888 boasts some impressive upgrades over its predecessor, including Qualcomm's new Kryo 680 CPU, which promises to deliver a 25% increase in performance compared to the company's current-gen chips. The 888 also promises a sizable boost to graphics rendering capabilities, using Qualcomm's bleeding-edge Adreno 660 GPU, which can improve performance by as much as 35%. 
The 888 is also reported to be making more from less in terms of power consumption. According to Qualcomm, the chip will deliver a three times performance per watt improvement compared to the prior generation, aided as well by the inclusion of the new generation of Qualcomm Sensing Hub, which reportedly integrates a dedicated low-power AI processor to enable use cases like screen awake, lift and activity detection, and audio event detection, further saving battery. 
The other major difference between the 888 and last year's 865 is its approach to 5G connectivity. Qualcomm's new chip integrates its new 5nm 5G modem, which it claims will deliver the world's fastest commercially available 5G speeds, up to 7.5 Gbps, and broaden coverage with dynamic spectrum sharing technology.