Prioritising privacy for telco subscribers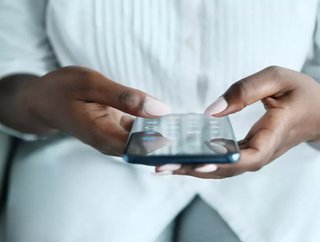 Alec Gramont, Senior Director of Telecom Partnerships at eyeo, breaks down a growing overlap between the challenges experienced by mobile users and telcos
Mobile browsing accounted for  68% of global site visits in 2020, which makes it the most popular way to access the internet. With this level of popularity in mind, clearly there is now considerable overlap between the challenges experienced by internet users and telco subscribers. Mobile browsing is a go-to option for millions, but it is also surrounded by privacy concerns for users, many of which relate to overly intrusive advertising. 
Protecting privacy for telco subscribers is vital to maintaining user trust, but it must be achieved while ensuring advertisers and publishers are still able to monetise their content. Given their position in the modern internet ecosystem, telco businesses have a major role to play in achieving this.
Privacy concerns on the rise

 
A recent survey conducted by eyeo has revealed that 85% of mobile users are at least moderately concerned about their privacy when browsing the internet. 
From a legislative perspective, EU states finally agreed on new privacy rules for telco providers in February this year, after more than four years of negotiations. The new reforms aim to improve security and communications confidentiality and outline clearer rules on the use of cookies in tracking user activity. The rules confirm telco companies' position as one of the key players in maintaining user privacy.
These new regulations come after a range of data misuse issues by social media firms, which have led to intense media scrutiny. This generates mistrust between telco providers and users, which needs to be remedied in the long term.
Users choose ad blockers
An annual report from Blockthrough has found that to date, around 586 million users have downloaded ad-blocking tools for use in mobile browsers, a total increase of around 400 million since 2014. The reasons for this increase are varied, but such large numbers certainly show a high level of collective concern, and an urge among users to gain a stronger degree of control over their own data. 
The research from eyeo revealed that 48% of users surveyed found it annoying when intrusive ads "follow" them when browsing the internet, and 39% of users find constant cookie consent requests irritating.
From these figures, it is clear that a more sustainable solution is needed, where advertising can still serve its purpose, but in a responsible manner that simultaneously ensures user privacy. The research is particularly relevant showing that telcos should consider working with relevant partners to provide their subscribers with a clean and more private browsing experience.  
Ad filtering as a solution
In the pursuit of a sustainable internet ecosystem, it is important to recognise that opinions towards online ads exist on a spectrum, where the majority of users neither hate nor love online ads. In fact, the eyeo research revealed that 35% of users will accept cookies as part of their online browsing experience.
Therefore, the route to a sustainable internet involves placing real value on both user choice and user privacy, while simultaneously supporting the need for advertisers and publishers to generate revenue. As such, solutions like ad filtering fit the bill. This is the process of allowing ads as long as they adhere to a series of guidelines of responsible behaviour. 
This happens by incorporating filter lists into the software that provide a set of rules for ads to conform to if they are to appear on a web page. Subsequently, nonintrusive ads and ads that do not damage the user experience are shown, while those that aren't are restricted. 
Ad filtering meets the needs of all parties: it ensures a nonintrusive browsing experience on the part of the user, and simultaneously facilitates the generation of revenue from advertising on the part of the publisher and any other parties involved.
Collaboration is key
Achieving a sustainable solution like ad filtering requires a high level of collaboration between all parties. Advertisers that are less focused on providing a balanced experience sometimes implement circumvention techniques that seek to evade filters, which only damages trust further. Publishers, users and advertisers must approach the situation with the best of intentions if this equilibrium is to be achieved. 
This involves mobile users maintaining an openness to non intrusive advertising and publishers listening closely to user feedback. Telco companies must also have their seat at the table and listen to subscriber feedback and concerns as they act as major enablers of mobile browsing, and they should especially seek to diversify their internet-based offerings in future.