Out with a bang: is Huawei Mate 40 Pro the end of an era?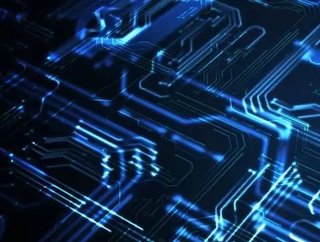 In the face of crippling sanctions and a dire chip shortage, Huawei has managed to launch what may be its last premium handset...
launched its new range of Mate 40 smartphones on Thursday. Generally, the three devices - which include the Mate 40, the Mate 40+ and the Mate 40 Pro - have been well received by reviewers. The Plus and Pro both incorporate an impressive camera array from Leica, and all three are 5G compatible, have gorgeous displays and a sleek design. 
It's sad, therefore, that the Mate 40 Pro could very well be the last flagship handset of its kind that Huawei makes. 
Faced with increasingly dire sanctions from the US and its allies, Huawei has had Something of a fraught year. The sanctions have crippled its relationships with US suppliers and partners. Huawei devices can't use any Google services, including Gmail, Maps, Chrome and the Google Play Store. The company has also suffered from a lack of access to processors, as US-based chipmaker Qualcomm has also been prohibited from fulfilling its orders. 
While Huawei has invested considerable time and money in improving its own tools and app ecosystem, as well as stepping up production of its own Kirin 9000 chipsets, the fear is that it's all too little too late, and that the Mate 40 series might be the Chinese smartphone giant's last hurrah as a global manufacturer. 
The fear is compounded by the ongoing impact of the COVID-19 pandemic, which caused global smartphone sales to dip by in Q2 of 2020. Given that India, the only country to really experience any real growth in its smartphone sector this year, has been very cool on Chinese-made tech, following a string of high-profile border disputes that have generated a wave of anti-Chinese sentiment in the country, Huawei's ambitions as a global smartphone brand may be about to go the way of the dinosaurs - or maybe Nokia. 
"Many of the restrictions imposed on Huawei by the US government are beginning to bite now, so it is losing share in many markets outside China," Counterpoint VP of Research Peter Richardson said in "Assuming there is no relaxation in the restrictions placed on Huawei by the US administration, it is likely that its market share will continue to suffer."
Huawei continues to perform well in the Chinese market, however. In the first half of the year, the company even managed to top global lists of smartphone sales, almost entirely due to its massive penetration of its domestic market. 
On the face of it, Huawei execs have remained confident that the Mate 40 series will speak for itself, rather than become a bittersweet emblem of a beleaguered giant at the end of an age. 
said: "Each year the Huawei Mate Series brings the most exciting technology together into one stunning package. This is what defines the Mate Series DNA and is all made possible by our dedication to innovation. In these unprecedented times, we remain committed to creating a better future, with innovative technology that delivers a positive and meaningful impact on the lives of consumers."