Ooredoo and Ericsson sign major digital transformation deal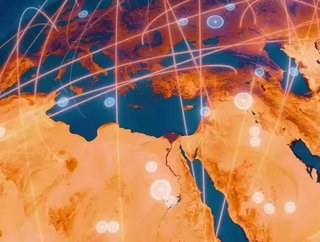 The five year strategic agreement will see Ericsson enhance the digital experiences of the Ooredoo Group's customers in 10 countries...
The Ooredoo Group - the Middle East's leading telecommunications operator - has signed a agreement with Ericsson. The deal will see the Swedish communications technology firm provide sweeping digital transformation services and products designed to dramatically grow functionality and time-to-market. 
Ericsson will provide 5G radio, core and transport products and solutions to Ooredoo's subsidiary companies in 10 countries across the Middle East, in addition to related products and services relating to the installation, operation and maintenance of its products. 
"5G as a platform for innovation will speed up Ooredoo's journey towards digital transformation. It will fuel new use cases that cater to evolving consumer and enterprise demands," commented Fredrik Jejdling, Executive Vice President and Head of Business Area Networks at Ericsson, in a recent press release. 
Ericsson's Radio System includes the company's MINI-LINK 6000 range of transmitters, capable of delivering speeds of up to 10 Gbps. The hardware is already active in Ooredoo's network in Qatar, which uses the Ericsson Radio System in conjunction with its 4G/5G Ericsson Spectrum Sharing solution to deliver nationwide 5G coverage.
This, in addition to the company's Cloud Core, Cloud Infrastructure and Cloud Communications solutions, will enable Ooredoo to roll out end-to-end 5G services in order to digitally transform its existing network. 
also notes that these capabilities will dramatically shorten Ooredoo's time-to-market when rolling out new products and services. 
Sheikh Mohammed Bin Abdulla Al Thani, Deputy Group Chief Executive Officer, Ooredoo Group, commented: "The agreement represents another step in the longstanding and successful partnership between Ericsson and Ooredoo, which enables our company to continue network expansion, enhancement and digital transformation. 
"Ericsson is bringing state-of-the-art global technologies to the countries we operate in, which enables us to provide the latest digital solutions for communities to enjoy the best of the internet, including connecting the most remote areas, supporting startups digitally and providing immersive experiences for sports fans at upcoming mega-sporting events."