O2 increases network capacity across 33,000 postcodes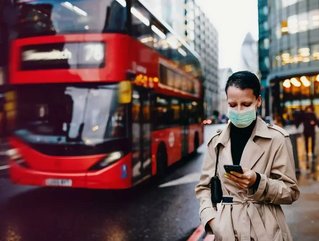 The UK-based telecom carrier has increased its network capacity and speeds throughout the greater London area...
UK-based telecom carrier has announced a significant expansion of its network capacity and speed throughout the greater London area. 
As part of the Rebuild Britain initiative, O2 has increased its network coverage across a total of 33,109 postcodes throughout some of London's most heavily-populated boroughs. 
In a statement released on Wednesday, O2 pointed to done by independent firm Tutela, which showed that O2 customers across London had experienced network speeds across London during the month of September. 
The overhaul and upgrade, O2 states, was made in response to increased demand and strain placed upon its mobile network by the COVID-19 pandemic, which has seen huge number of people across the UK working remotely in response to ongoing lockdowns, the second of which began earlier this week. 
O2 notes that the neighbourhoods of Newham, Ealing, Barnet, Hounslow and Haringey have benefited most from these capacity upgrades. 
According to Tutela's research, Newham experienced an average speed increase of 14.7%; Ealing 12.2%; Barnet, 7.5%; Hounslow, 7.4%; and Haringey increased by 7.2%. 
"Throughout this pandemic, connectivity has proved to be an essential lifeline for customers, businesses and communities alike. We continue to invest in delivering the best possible network for our customers where and when they need it most as we play our part in helping to Rebuild Britain," commented . 
O2 isn't the only UK telecom company to have improved its network this year. At the end of October, Three UK announced in the expansion and transformation of its own network across the UK, both improving its 4G LTE coverage - aiming to improve speeds by as much as 150% - and preparing the network for greater 5G adoption. According to a spokesperson from Three, 80% of its customer base will benefit from these improvements.