The new Motorola One 5G is here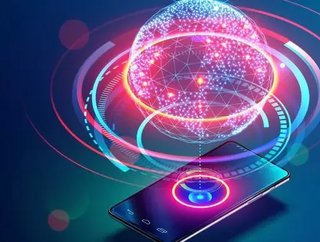 Motorola has brought 5G to the US market with its new One 5G smartphone...
Earlier this year Motorola had promised to bring the new 5G network to the US. With the arrival of its new Motorola One 5G model, not only will the telecommunications company fulfil their promise, but with the new device costing less than $500, it will be affordable to the majority of the population too. 
This will actually be Motorola's second 5G device, the Moto G 5G Plus was released to the European market earlier this summer. However this time round, the new device will break into the American market and have a specialised mmWave for Verizon, one of the biggest US telecommunication conglomerates. 
Motorola believes that their new model will "put the power of 5G technology into more people's hands with a device that stands out from the crowd." Not only will their new One 5G device offer advanced 5G connectivity, speed and power, it will also come equipped with advanced industry technology such as "our first ever macro ring camera flash included within our powerful 48 MP quad camera system."
More about the device
The quad camera system will revolutionise the customer experience with its Night Vision, ultra-wide lens, Macro Vision camera and Quad Pixel technology. The new device is also equipped with North America's first dual selfie camera. The 8MP ultra wide camera will allow customers to fit up to 4 times the amount of people or surroundings into their selfies. 
The screen measures 6.7inches and has a 90Hz, CinemaVision FHD+ display, making it perfect for streaming and cinematic experiences. The super fast connectivity and low latency will also help enhance this cinematic experience by creating less lag time. In order to keep up with the demand of 5G, the Motorola One 5G device is powered by Qualcomm® Snapdragon™ 765 5G and uses 5G and AI to power groundbreaking entertainment and intelligent capabilities. 
Another point of interest in the new device is the 'power touch' button, which combines the power button and fingerprint sensor and is located on the side of the device. This function allows customers to not only unlock their device, but also allows them to 'double tap' and access shortcuts. 
Device availability
As stated above, although the new Motorola device is set to cost under $500, there is no exact price point as of yet. The same goes for its release date. The device will be sold through AT&T and Verizon, but as of yet there has been no discussion around releasing an unlocked version of the mobile device.