New 'Eco Rating' measures smartphones' environmental impact
By Sam Steers, Harry Menear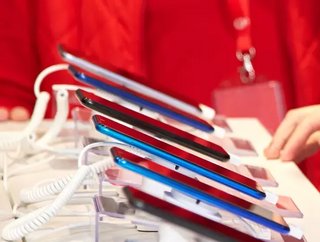 Telefónica, Deutsche Telekom, Orange, Telia and Vodafone's new Eco Rating system allows customers to compare the environmental impact of their devices
In an effort to help consumers cut back on e-waste and introduce a greater degree of transparency into the process of shopping for a new smartphone, five of Europe's biggest telecom operators have launched a new Eco Rating system for comparing the environmental impact of different handsets.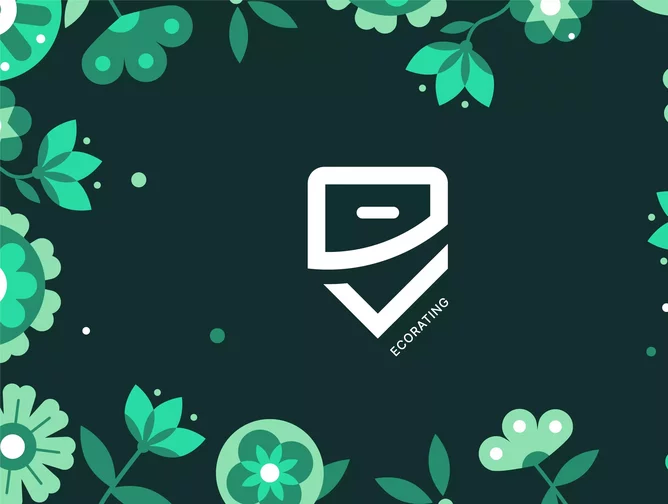 The scheme, jointly developed by Telefonica, Deutsche Telekom, Orange, Telia and Vodafone, will provide customers with a score out of 100 for devices from 12 manufacturers at their point of sale. 
The Eco Rating system, which provides an aggregate score with a maximum value of 100, measures the durability, repairability, recyclability, climate efficiency and resource efficiency of participating devices. 
The key criteria assessed by the Eco Rating labelling scheme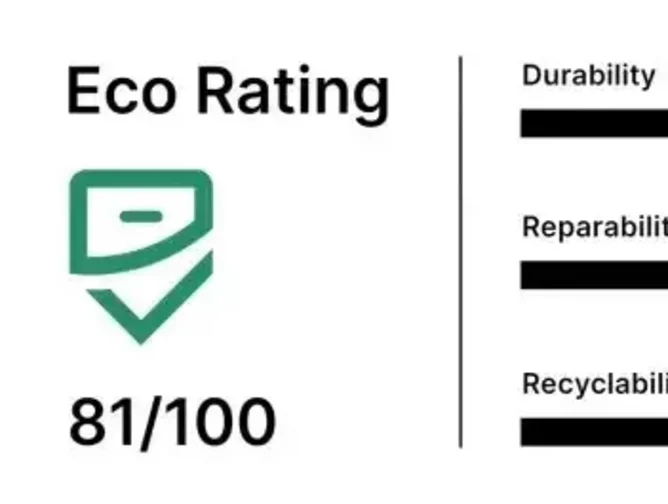 The new consumer brands participating in the program include the Bullitt Group – Home of CAT and Motorola rugged phones, Doro, HMD Global - Home of Nokia Phones, Huawei, MobiWire, Motorola and Lenovo, OnePlus, OPPO, Samsung Electronics, TCL and Alcatel, Xiaomi and ZTE. 
Durability takes into account battery life robustness, and the guaranteed period or lifespan of a smartphone, while repairability and recyclability measure how easy it is to fix and recover device components. Climate efficiency assesses the greenhouse gas emissions of a device throughout its lifecycle and resource efficiency weighs up the impact caused by the scarce raw materials that devices require to be manufactured.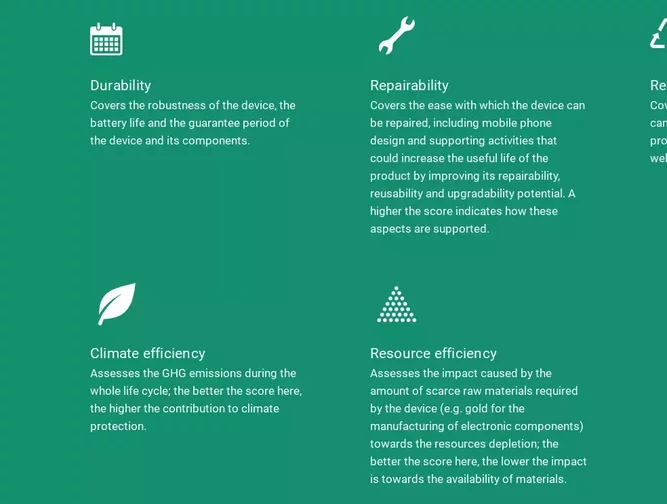 "Building a more sustainable future is our joint responsibility, so we believe the time is right to drive a harmonised, industry-wide Eco Rating Scheme that will improve transparency and help raise awareness of the environmental impact of the phones that our customers choose," said the CEO's of the five participating carriers, Tim Höttges (Deutsche Telekom), Stéphane Richard (Orange), José María Álvarez-Pallete (Telefónica), Allison Kirkby (Telia Company) and Nick Read (Vodafone Group) as part of a joint statement.
"We look forward to welcoming more manufacturers and telecoms operators to the Eco Rating initiative in the future, and we hope it will inspire the whole industry to accelerate its transition towards a more circular model for mobile phones", they concluded. 
The Eco Rating system will be introduced from June in 24 markets throughout Europe.