National operator Umniah launches Jordan's first 5G services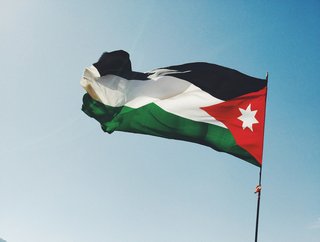 Working with Ericsson, Uminah becomes the first national telecom operator to introduce 5G services in Jordan
5G technology's faster speeds, shorter transmission times, and greater data upload and download capacity are available for the first time in Jordan
Bosses behind a Jordanian mobile operator are celebrating being the first to bring 5G to the kingdom ahead of its two main rivals.
Last week Umniah, a subsidiary of Bahrain-based Batelco and part of the Beyon Group, rolled out the service in the major urban areas of Irbid, Zarqa, and capital Amman.
The quick roll-out of the service was celebrated by Batelco CFO Faisal Qamhiyah, who is also acting CEO of Umniah, yesterday, coinciding with independence day in the Kingdom.

5G trailblazers
"Umniah launched the first and only 5G services in Jordan with less than 90 days from getting the 5G licence," Qamhiyah said. "This is our way of celebrating our Independence Day. With such a world class team in Umniah, nothing can stop us and our dream is getting even bigger and bigger."
Umniah's 5G rollout will not only benefit its customers, but the environment - with the reduction in greenhouse gas emissions by facilitating digital transformation in various industries such as agriculture, shipping, logistics, smart factories, and construction.
The rollout was made possible after Umniah joined forces with Ericsson in February 2023 to launch the first phase of 5G technology deployment in the Kingdom of Jordan as part of their ongoing strategic collaboration, including preparing the necessary infrastructure such as network management, integration and support. Additionally, Umniah and Ericsson collaborated to upgrade the existing 4G network to cater to growing customer demand.
Umniah is expected to invest an extra US$300 million in the next four years in expanding the network to cover half the population.
Jordan's telecom services market is valued at US$1.2 billion with telecommunications group Zain the market leader and Orange Jordan another main operator alongside Umniah.
Umniah said customers utilising its 5G network "can expect exceptional performance and capabilities that were previously unimaginable" with speeds 10 times faster than 4G technology. "The benefits of the fifth generation technology are unlimited and in multiple sectors," the network said. "5G technology also supports modern applications such as content services, the Internet of Things (IoT), artificial intelligence, and more."