Mobilise, OV partner to launch eSIM-only service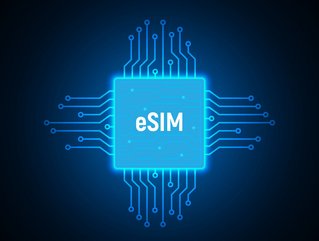 Telecommunications providers Mobilise and OV, a division of Manx Telecom, have joined forces to launch an eSIM for a global customer base
Mobilise, an eSIM-as-a-Service provider and communications solutions firm OV have collaborated to launch an embedded SIM (eSIM) only offering to a global customer base.
OV, which is a division of mobile network operator (MNO) Manx Telecom, has developed its eSIM product for the traveller segment, with the aim of disrupting current industry standards and digitalising the mobile communications market.
"We wanted to create a product aimed at global travellers, so we knew we needed a more streamlined onboarding process than what the QR approach was offering us," added David Bufton, Head of Commercial Finance at Manx Telecom. "By activating eSIMs right from within the app, our travelling customers can be onboarded from one device, in one minute, with one tap."
OV's eSIM offering utilises Mobilise's API-led HERO platform for installation
OV says its eSIM offering uses Mobilise's HERO platform to install a customer's eSIM in just one tap. HERO's API-led open modular architecture allows new platform components, like eSIM as a Service, to be integrated without disrupting existing systems. The eSIM as a Service module enables OV to onboard customers directly from the app.
"HERO's in-app provisioning removes some of the key barriers to the eSIM market that telcos face and has several benefits," explained Hamish White, CEO of Mobilise.
"Whereas eSIM activation has typically involved scanning a QR code generated on a second device in the past, onboarding customers from within an app creates a frictionless user experience, offers telcos market differentiation and simplifies the logistics process."
OV's BreatheSIM combines Manx Telecom's connectivity infrastructure with Mobilise's eSIM as a Service to create a truly global, entirely digital product. OV boasts over 600 roaming contracts with telcos across every corner of the globe.
Mobilise has extensive expertise in developing digital-first telco propositions and takes a consultative approach to digitalisation. Its white-labelled digital-first platform, HERO, equipped OV with the tools required to create a fully digital eSIM offering — providing every layer necessary, from the consumer interface to the website and mobile Application.
The eSIM market shows rapid growth
The eSIM market is growing at a rapid pace, and widespread consumer adoption is fast approaching. All the latest smartphones released from major producers including Apple, Samsung and Google are eSIM-compatible.
The Global System for Mobile Communications Association (GSMA) has estimated that by 2025 there will be 2.4bn eSIM smartphone connections — meaning that eSIMs will account for 33% of all smartphone connections globally in less than four years' time.
OV's BreatheSIM product launched in February